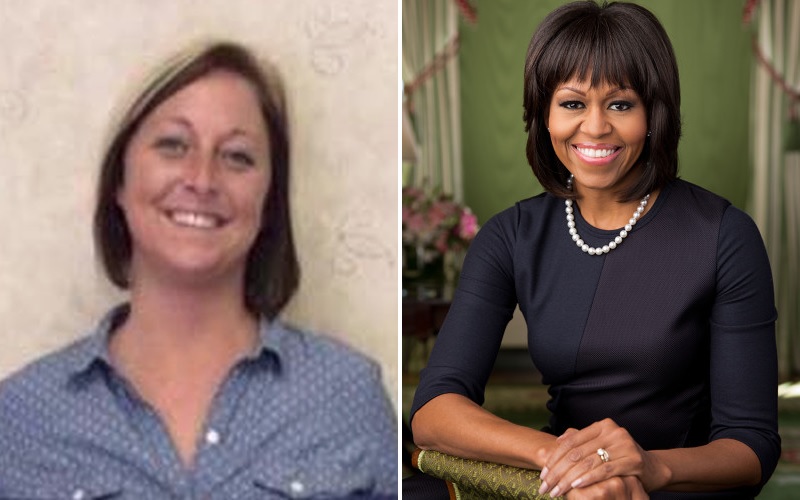 The Obamas have had to deal with racist undertones since moving into the White House in 2009. The campaign and election of Donald Trump has reignited such racist rhetoric and other elected officials are beginning to follow suit.
Thousands are calling for a West Virginia mayor to be removed after she agreed with a racist Facebook post regarding First Lady Michelle Obama. Here are a few things you need to know about Beverly Whaling and the comment calling the FLOTUS an "ape in heels."
1. Mayor Beverly Whaling agreed with Facebook post comparing Michelle Obama to an "ape in heels."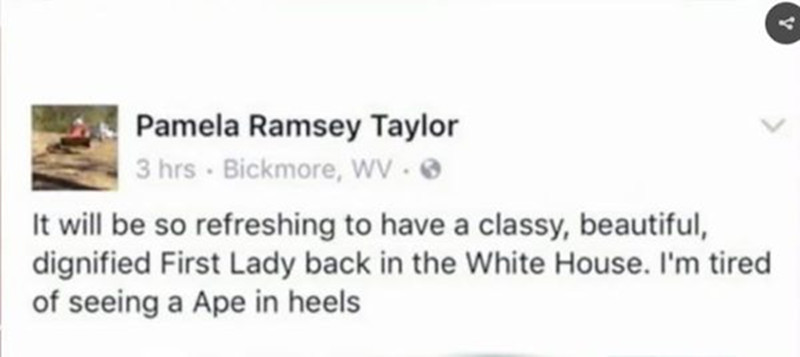 After seeing a photo of Michelle Obama and future First Lady Melania Trump, Pamela Taylor (a Facebook friend of Whaling) shared her thoughts on the matter on Saturday (Nov. 12). She proceeded to compare Michelle to an "ape in heels."
"It will be so refreshing to have a classy, beautiful, dignified First Lady back in the White House. I'm tired of seeing [an] Ape in heels."
Whaling responded to the post by writing "Just made my day Pam."
The original post, as well as Whaling and Taylor's Facebook accounts have since been deleted.
2. Over 150,000 people have signed an online petition to remove Whaling as mayor of a town with roughly 467 residents. Whaling has since submitted a letter of resignation.
Whaling is the mayor of Clay, WV, a town that has approximately 467 residents according to the 2015 census. However, Pamela Taylor's racist post quickly went viral and over 150,000 people have signed an online petition to Whaling and Taylor to lose their jobs.
https://twitter.com/StoneWallis/status/798269836400861185
At the time the story went viral, Whaling had not stepped down, however a Clay councilman confirmed to the Charleston Gazette-Mail that the issue would be discussed during a previously schedule council meeting on Tuesday (Nov. 15). The mayor was elected in 2015 and, if permitted, her term would not end until 2019.
Beverly Whaling has since submitted a letter resignation in response to the controversy surrounding her Facebook comment.
Taylor is not an elected official, though at the time of her post, she worked for a non-profit Clay County organization, which provided aid to elderly and low-income Clay County residents. Taylor told the local ABC affiliate WCHS that she was placed on leave. However, a representative for the nonprofit says Taylor was "removed" from her position and no longer works for the organization.
3. Mayor Whaling has offered a half-hearted apology, while Pamela Taylor feels she has become the victim of a hate crime.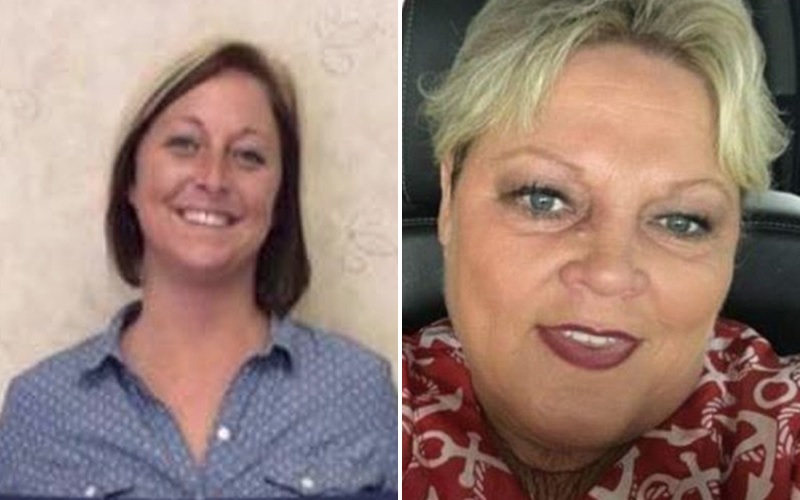 Beverly Whaling has offered somewhat of an apology for her role in the matter. She says she did not intend to be racist and apologized to those who viewed her comment as such. She, of course, also denies being a racist.
Beverly Whaling's full statement:
"I would like to apologize for any unintentional harm caused by my comment. My comment was not intended to be racist at all. I was referring to my day being made for the change in the White House! I am truly sorry for any hard feeling this may have caused! Those who know me, know that I am not in any way racist! Again, I would like to apologize for this getting out of hand!"
Pamela Taylor, on the other hand, feels she is the victim. She told WSAZ she did not intend for her original post to be interpreted as racist and that she was expressing her opinions on Michelle's physical attractiveness, not skin color (like that's any better).
In fact, Taylor says the entire situation has become a "hate crime against me." She claims she and her family have received death threats and plans to file a lawsuit against those that have slandered and libeled her.
4. Less than 1% of the Clay County population is African-American and leaders within the county have denounced Mayor Whaling.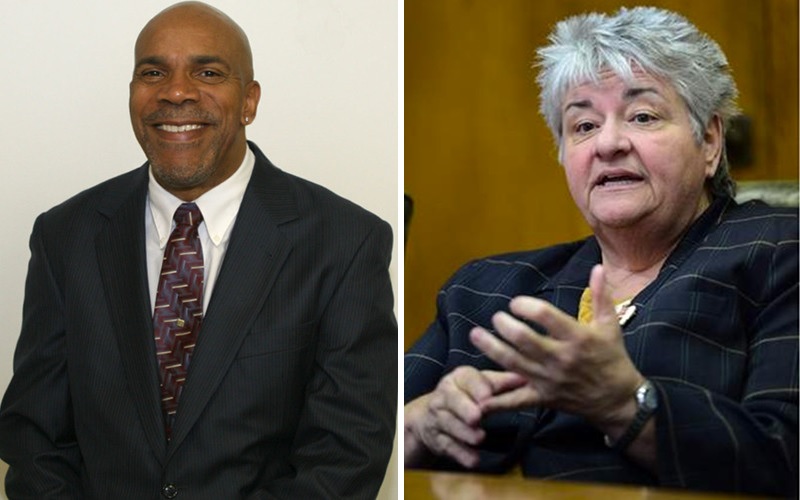 Of the 8,910 Clay County residents, only two-tenths of 1% of the population is African American. About 77% of the county supported Donald Trump and the President-elect ultimately won every county in West Virginia. However, WV Democratic Party leaders and the NAACP West Virginia chapter have denounced Whaling and Taylor's comments.
Joe Murphy, vice chairman of the Clay Democratic Executive Committee:
"While we respect Ms. Taylor's right to free speech, we strongly oppose any form of racism or hate speech. We fully support our president and the first lady."
State Democratic Party Chairwoman Belinda Biafore:
"On behalf of my fellow Mountaineers I would like extend my sincerest apologies to first lady Michelle Obama. West Virginia truly is better than this. These radical, hateful, and racist ideals are exactly what we at the West Virginia Democratic Party will continue to fight against. These words and actions do not represent West Virginia values.

"We will continue to fight for a West Virginia that is inclusive, not divisive and a home for all to feel safe, welcome, and protected. In a time when we are at a crossroads and many fear the future we must stand together against hate of all forms."
Owens Brown, director of the National Association for the Advancement of Colored People's West Virginia chapter:
"I feel so it's unfortunate that people still have these racist undertones. Unfortunately, this is a reality that we are dealing with in America today. There's no place for these types of attitudes in our state."
Be the first to receive breaking news alerts and more stories like this by subscribing to our mailing list.