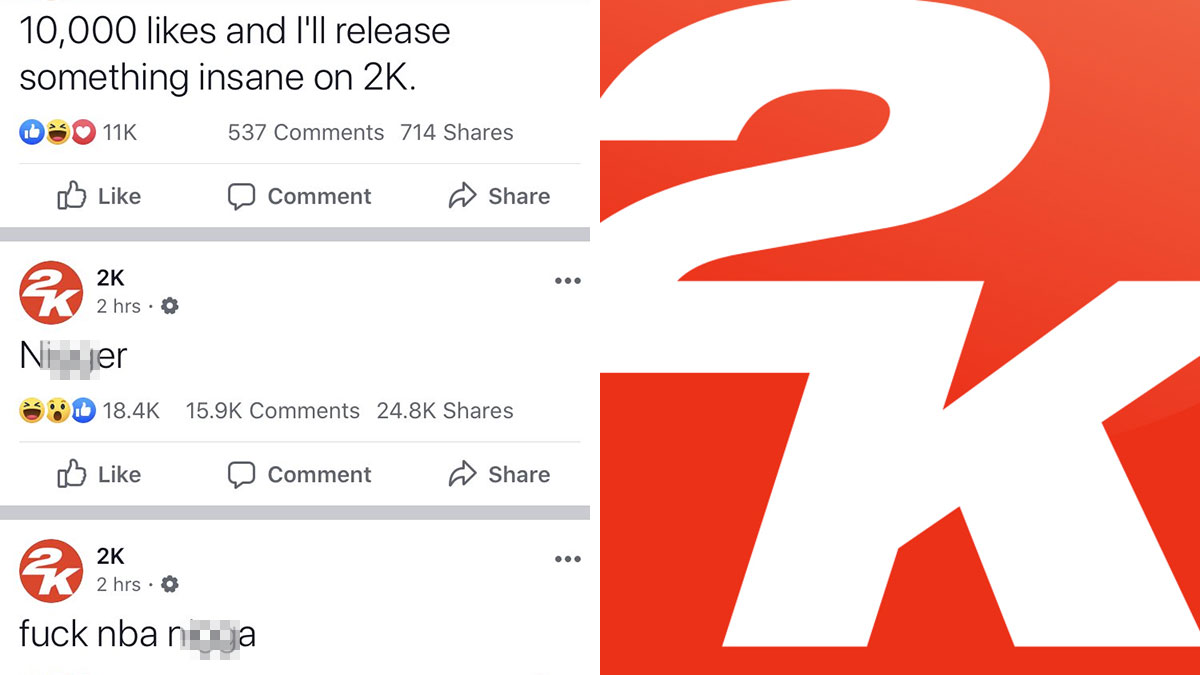 Several Facebook pages for popular video game publisher 2K Games were hacked Friday night (Nov. 15).
The first unauthorized post on the page was published just after 9:30 p.m. EST, and it said "f**k nba n***a."
A subsequent post simply read "n***er" and another post shared afterword promised "to release something insane on 2K" if it reached 10,000 likes.
Another NSFW post on the page read "my c*ck is hard."
Wtf is happening with @2K Facebook ?? pic.twitter.com/xlyFzxMF0L

— ? (@MeNextTyme) November 16, 2019
WWE 2K, another Facebook page owned by 2K Games, was also compromised, with one post reading "WWE IS FAKE" and another saying "yo, let's get 10k likes and I'll release Randy Orton gangbanging a wh*re with Triple H."
— em ?? (@champagnemma) November 16, 2019
The hackers also temporarily changed the WWE 2K's page cover image to a photo showing former female WWE wrestler Paige with her face covered in semen. We are choosing not to re-publish that photo for obvious reasons.
2K Games posted a statement on Twitter saying they were aware of the hacks across their network of social media pages and they were "actively working" to fix it "as soon as possible."
We are aware that social media accounts across the 2K label have been compromised and offensive material is being posted that does not reflect the values of 2K or our partners. We are actively working to fix this as soon as possible.

— 2K (@2K) November 16, 2019