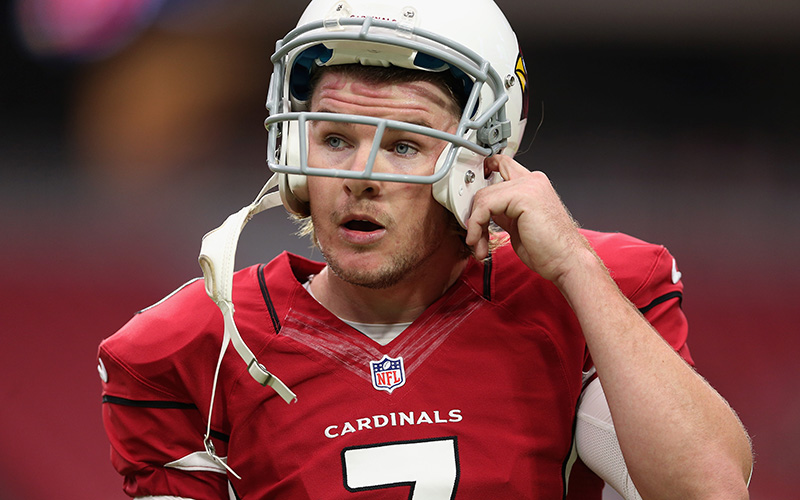 Being an NFL kicker is a pretty tough gig. The pressure is always turned up to the max for these guys, whether it's a ho-hum field goal, or a potential game winner. As a kicker, you're either the game's hero, or everyone hates you. Just ask Blair Walsh.
Well, there's a new kicker being added to the "I hate you" list. Actually, two. But only one is being shat on by his own head coach. In the Sunday night matchup between the Arizona Cardinals and the Seattle Seahawks, the game went to overtime and came down to a field goal to win it.
Cue Arizona kicker Chandler Catanzaro. With 3 minutes left in overtime, the Cardinals got within six yards of the endzone and decided to trust their kicker to win the game. Sensible. I mean that's basically an old school extra point. The result?
Yeah, not what you want to see as a head coach. And the head coach, Bruce Arians, was none too thrilled with the result.
"Make it. He's a professional. This ain't high school, baby. You get paid to make it."
Those were his thoughts in the post-game press conference. Clearly, he wasn't overly thrilled with Catanzaro's performance. But, being the coach that he is, he did offer some helpful insight for future kicks.
"The kicker needs to kick it through the two poles," he told reporters.
Sage wisdom from the coach right there. As for Catanzaro, the only solace he can take in his botched field goal is that it didn't cost them the game. Well, not entirely, at least. Because in the following possession, Seattle's kicker, Steven Hauschka, did this.
Pete Carroll's response? A bit different from Arians. "I love him and he's our guy."
Oh, the tough life of an NFL kicker.
Be the first to receive breaking news alerts and more stories like this by subscribing to our mailing list.