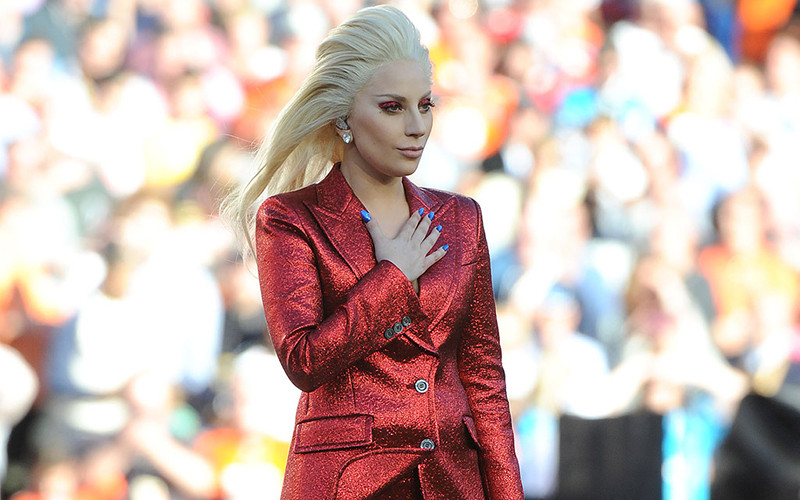 Another huge pop star has emerged as the frontrunner to headline the 2017 Super Bowl halftime show. Lady Gaga is reportedly in talks to take the mainstage with all of her eccentric performing style and, of course, talent.
Gaga performed the National Anthem at the Super Bowl earlier this year to much critical acclaim. So it's fitting that organizers are eyeing her for the biggest TV event of the year, and arguably, one of the most prestigious gigs for a musical artist.
However, reps for the NFL maintains that a final decision has not been made.
"We have had conversations with several fantastic artists about the Pepsi Super Bowl Halftime Show. However, at this point we do not have a final decision. We're happy there is so much excitement about the show."
Adele was reportedly the previous top candidate, however, she told her fans she turned down the offer.
The most intriguing aspect of Lady Gaga headlining the halftime show is the possibility of another Beyoncé appearance. Super Bowl 51 will be held in Houston, Beyoncé's beloved hometown. Gaga and Bey have two songs together ("Telephone" & "Video Phone" remix) that they have never performed live before.
Could the Super Bowl be, once again, blessed by the Queen? She gave one of the greatest half time shows ever when she headlined in 2013 and gave a show-stopping performance of "Formation" earlier this year. You know what? I'm just gonna hold out that Beyoncé headlines again!
Gaga would be a great choice. And if Bey does come through for her hometown, she would be the first person (I think?) to make three Super Bowl halftime appearances. Gaga is still unconfirmed, but a decision should be made soon.
Be the first to receive breaking news alerts and more stories like this by subscribing to our mailing list.