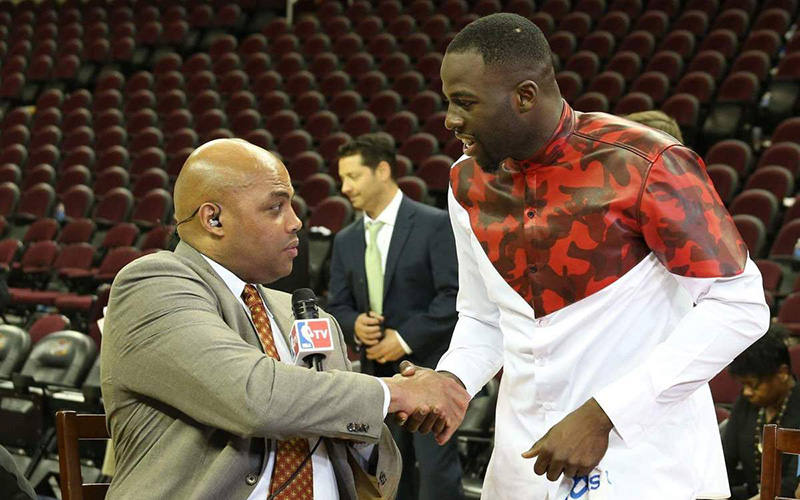 I don't know what Draymond Green's done to buddy up with known hater Charles Barkley, but whatever it is, it's working.
You probably remember how Chuck came out in support of Green following his elbow to the nuts on LeBron James, saying that Green, "had a moral responsibility" to do it. Well, Barkley's back at it again, this time praising Draymond for allegedly slapping a Michigan State University football player.
The feud, which resulted in Green being arrested, apparently spanned a couple of days, but it culminated with Green slapping MSU player Jermaine Edmondson in the face. And while most would be quick to say that is inappropriate of an NBA player, Charles ain't one to go with the crowd.
"Good for Draymond Green," Barkley said in an interview with ESPN's Dan Le Batard Show. He continued on to say:
"These people — you and all the other idiots in the press — have given these fools powers to tweet, say anything they want to about these professional players. You know, I don't do any social media whatsoever. But you reporters all read these fools' tweets. Y'all make them feel like their opinion is important. Their opinion is important. It's just not important to me. But you all have given these fans a voice. They think they can disrespect these players because of the amount of money they make, and things like that. So more power to Draymond for slapping the hell out of that kid."
So there it is. Charles Barkley officially supports hitting players in the nuts and slapping college kids — at least as long it's Draymond Green doing it. I've just got one thing to say to Barkley.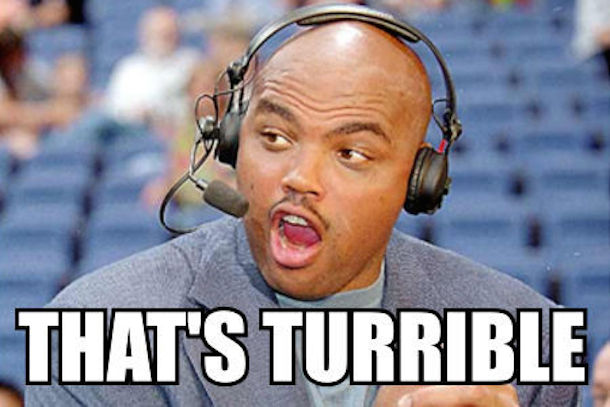 Be the first to receive breaking news alerts and more stories like this by subscribing to our mailing list.