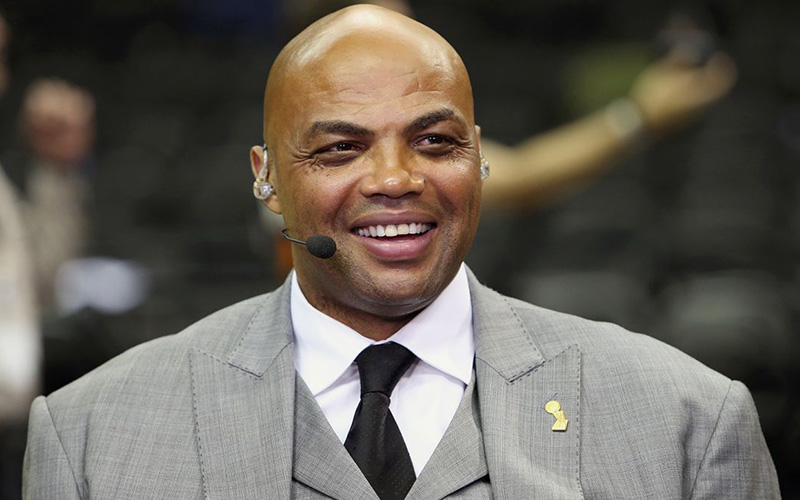 As we know, Warriors forward Draymond Green was suspended for Monday night's Game 5 of the NBA playoffs after racking up 4 flagrant foul points in the post-season. His last point came on Friday when, late in the fourth quarter, Green elbowed Cavs star LeBron James in the groin after he threw Green to the ground and stepped over him.
In basketball, the stepover is one of the most disrespectful acts a player can do to another. Who could forget Allen Iverson's famous step over on now Cavalier's coach Tyronn Lue?
I mean damn, that's just cold blooded right there. James attempted to do the same thing to Green on Friday night, but unlike Lue, Green wasn't having it. Some called the attack cheap, unsportsmanlike, and dirty. But not Charles Barkley. The ex-player turned TV personality came out in Green's defense, saying he was right to hit James where the sun don't shine. In fact, Barkley thinks he had a "moral obligation" to retaliate.
"When a guy steps over you, you have a moral obligation to punch him in the balls," Barkley said on Bleacher Report's Sirius XM satellite radio show. "Because that's really disrespectful to step over a guy. You're supposed to pop him in his junk if he steps over you like that. That's a perfectly fine response if a guy does that."
According to Barkley, James was trying to punk Green, and Green wasn't having it. While the NBA may not agree with his actions Green's actions, Charles Barkley supports them whole-heartedly.
So what did we learn, gents? Never try to step over Charles Barkley.
Be the first to receive breaking news alerts and more stories like this by subscribing to our mailing list.