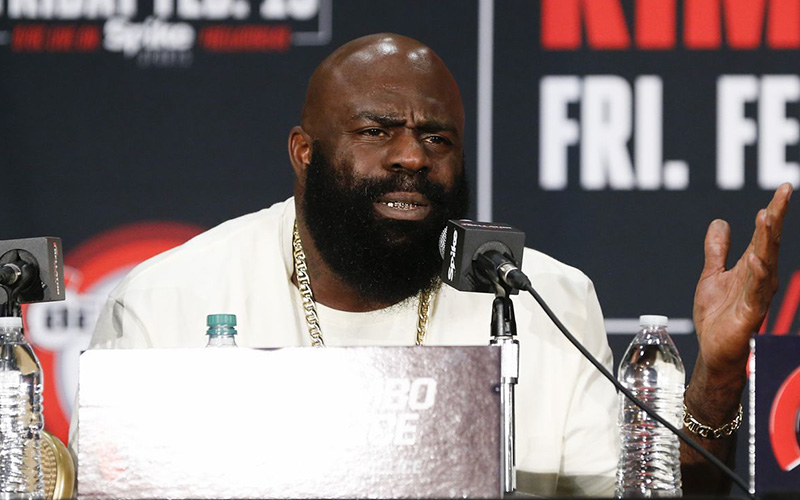 Earlier this week, following the death of Kimbo Slice, it was revealed by the mixed martial arts fighter's trainer that he passed away from a heart attack. Though Slice's official cause of death has yet to be announced, it is being generally understood that he died as the result of heart failure.
RELATED: How Did Kimbo Slice Die? Fighter's Tragic Cause of Death Revealed
Now we have more details about Kimbo's last days and how he found out he needed a brand new heart not too long before he died.
Citing a medical report from the Northwest Medical Center in Margate, FL, the South Florida Sun Sentinel revealed that Slice (real name: Kevin Ferguson) was in the process of being added to an organ donor list at the time of his death.
According to the Sun Sentinel, Ferguson was admitted to the Northwest Medical Center in Margate, FL on Friday (Jun 3). He complained of "severe abdominal pain, shortness of breath and nausea." Doctors discovered a liver mass and congestive heart failure before placing him on a ventilator in intensive care.
As Ferguson's condition declined, doctors informed his family that he would need a heart transplant, and while doctors were getting ready to transfer him to a new hospital in Cleveland, where he would be placed on an organ donor list, the fighter died Monday (Jun 6) around 7:30 p.m.
The medical report stated that Kimbo had no history of illicit drug use, and trauma and foul play were not suspected in his death.
Slice's longtime manager and friend Mike Imber confirmed the Sun Sentinel's account of events to ESPN:
"He went to Germany around March and got really sick while he was there. I don't know what he thought it was, but he just felt sick. On Friday (June 3), he had bad chest pains and went to the hospital.

I went and visited him on Friday and he seemed OK. I didn't feel like I was going to lose my friend in two days, by any means. He seemed concerned, but he seemed all right.

I talked to him that Saturday and Sunday, and he was still in the hospital. I said, 'something's not right.' On Monday, his wife called and told me he had stopped breathing."
Slice, who became a viral Internet sensation in the early 2000's for his popular street fighting videos, was scheduled to fight against James Thompson in London for the Bellator 158.
His last fight was the Bellator 149 in February when he defeated Dhafir "Dada 5000" Harris in a third-round victory that was later overturned after it was discovered by officials that Slice had elevated testosterone levels and tested positive for the steroid nandrolone.
Be the first to receive breaking news alerts and more stories like this by subscribing to our mailing list.