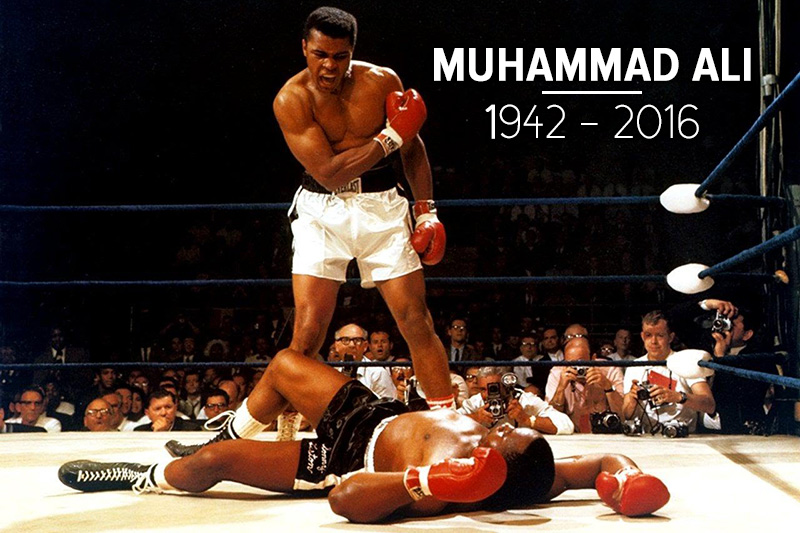 Last night, the world was rocked with the news that legendary boxer Muhammad Ali passed away at the age of 74.
He spent his last few days being treated at a Phoenix-area hospital for respiratory complications after a 32-year battle with Parkinson's disease. Despite being the world's most famous boxer, there are still a number of things about the man that remain unknown.
In honor of Muhammad Ali's life, we've compiled a list of 6 things you need to know about the three-time world heavyweight legend.
1
Muhammad Ali died a devout muslim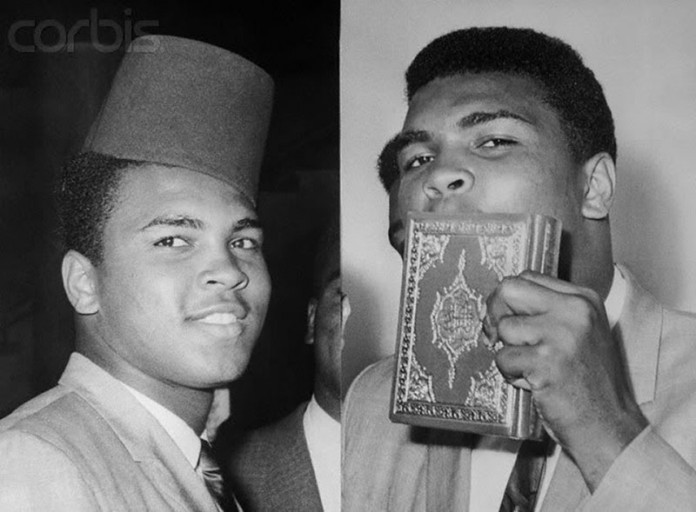 Born Cassius Mercellus Clay (after a 19th-century politician and abolitionist), Muhammad Ali renounced his "slave name" and converted to the nation of Islam when he was 22 years old. Inspired partly by Malcolm X, Ali converted to Islam at a time when being a Muslim was widely unaccepted.
His conviction was so strong that this past December, he criticized Republican presidential nominee Donald Trump's proposal to ban Muslims from entering the United States, saying "We as Muslims have to stand up to those who use Islam to advance their own personal agenda."
2
Ali is the founder of the now famous "rope-a-dope" tactic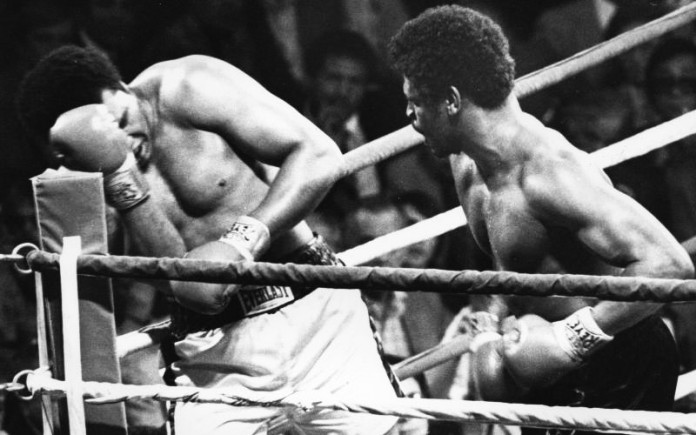 In 1974, in the famous Rumble in the Jungle bout against George Foreman, Ali introduced a widely replicated tactic known at the "rope-a-dope." The phrase, publicized by John Condon, described Ali's plan used to defeat the well-known grill master, George Foreman.
Ali lied against the ropes as Foreman punched away until he tired himself out, then, when the time was right, countered and knocked Foreman out in the eighth round. The strategy has since been used by such boxers at Manny Pacquiao, Nicolino Locche and even Floyd Mayweather Jr.
3
He evaded the Vietnam War draft and was banned from boxing
During the height of the Vietnam War, Muhammad Ali was drafted to serve in the Vietnam War. But on April 28th, 1967, the famous boxer refused to be inducted into a war that he did not agree with, citing religious reasons for his decision to refuse military service. He was convicted of draft evasion and was banned from boxing for three years.
In his refusal, Ali said, "Why should they ask me to put on a uniform and go ten thousand miles from home and drop bombs and bullets on brown people in Vietnam while so-called Negro people in Louisville are treated like dogs and denied simple human rights?…The real enemy of my people is right here. I will not disgrace my religion, my people or myself by becoming a tool to enslave those who are fighting for their own justice, freedom and equality."
4
Ali released an album titled "I Am the Greatest"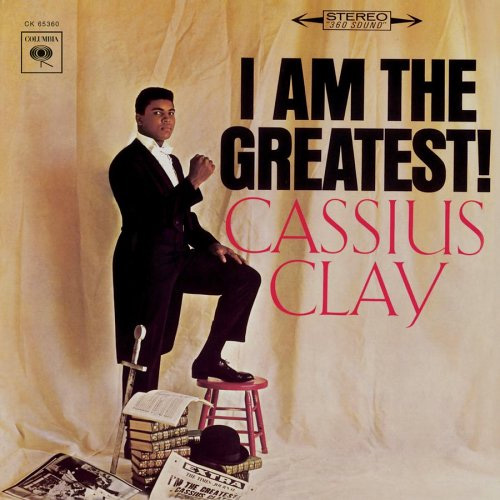 In 1963, Ali released a spoken word album before he won the world heavyweight championship. It was here that he announced his conversion to Islam and changed his name from Cassius Clay to Muhammad Ali. In it, he predicted he would beat his rival Sonny Liston in 8 rounds (he did so in 6 to claim the title). Ali released another album in conjunction with Frank Sinatra and Howard Cosell in 1976 titled "Ali and His Gang vs. Mr. Tooth Decay."
5
He ended his career on a loss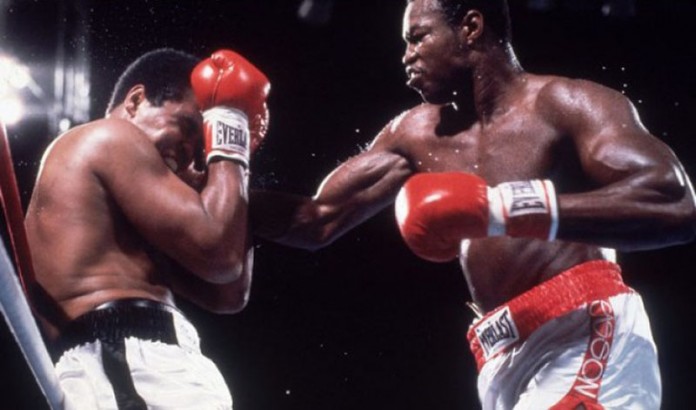 Ali defended his title as world heavyweight champion until 1978 when he lost to Leon Spinks. He briefly reclaimed the title until he retired on top in 1979. But, in an effort to bolster his personal fortune, he returned in 1980 for a title match against Larry Holmes. Ali lost that match, and proceeded to lose again a year later to Trevor Berbick, after which he retired for good. The world's greatest boxer did not manage to go out on top.
6
He spent his final years as a humanitarian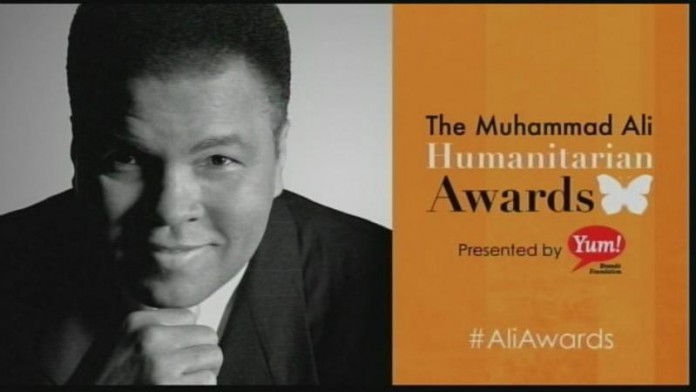 Ali will always be known as one of, if not the, world's greatest boxer. But outside of boxing, the legend spent his final years as a humanitarian, trying to help better the lives of those around the world. In 1985 and 1990, he travelled to Lebanon and Iraq to help seek the release of American hostages. To this day, the Muhammad Ali Humanitarian Awards, a foundation founded with his wife Lonnie, publicly recognize and celebrate the greatness of people around the world. The next event will take place on September 17th, 2016.
Everyone, even those raised on UFC rather than boxing, know of the legend that is Muhammad Ali. His legacy will live on for generations. Not only for his masterful talent in the ring, but for his impact outside of it. And while the world may have lost a legend, a legacy will continue to live on.
He floated like a butterfly, and he stung like a bee, but today, Muhammad Ali rests in our memories.
Be the first to receive breaking news alerts and more stories like this by subscribing to our mailing list.