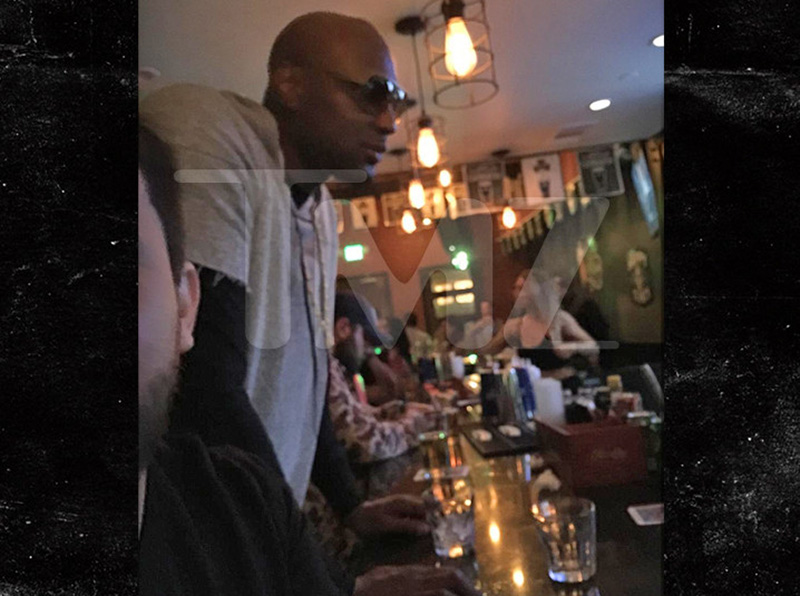 Lamar Odom may already be heading down the wrong path again.
The former NBA star, who is currently recovering from being hospitalized last year after he overdosed at a Las Vegas brothel, reportedly went out drinking with friends Easter morning.
According to TMZ, Odom arrived at an Irish pub with three buddies late Saturday night/early Sunday morning (Mar 26-27) and had three Remy Martin drinks before he left the building.
Sources close to Lamar say family and friends are very concerned about his decision to start drinking, which is also causing a rift between him and Khloe.
Just yesterday, Khloe Kardashian tweeted how helpless she feels in the situation.
I hate this feeling…. Helpless

— Khloé (@khloekardashian) March 29, 2016
For what it's worth, Lamar still attended church with Khloe and the Kardashian family Easter morning and spent the holiday with them in spite of his night out with the guys.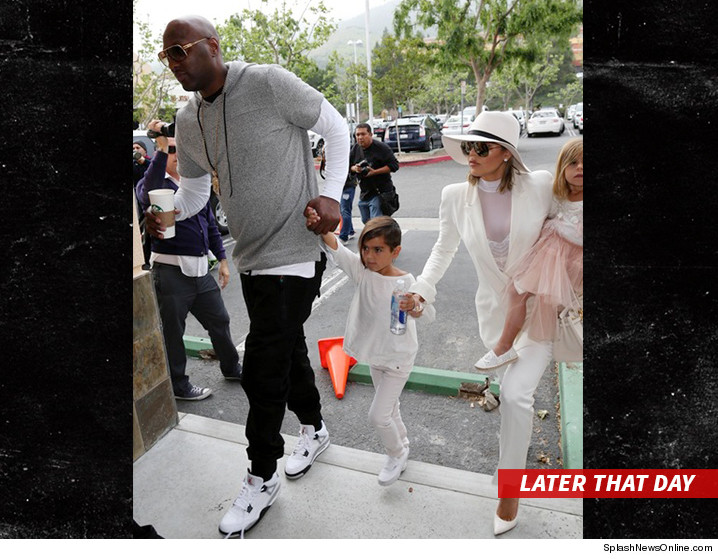 Odom was spotted at church with Khloe Kardashian and company … wearing the same sweatshirt, shades and chain. He was holding a Starbucks coffee cup.

The whole situation is concerning to say the least — considering Odom has serious substance abuse issues … which culminated back in October when he overdosed on cocaine and sexual enhancement pills.

Odom's body has been through war — he suffered multiple strokes and organ damage due to the overdose … so drinking might be the last thing you'd expect to see him do.
Baby steps, Lamar… baby steps.
Be the first to receive breaking news alerts and more stories like this by subscribing to our mailing list.