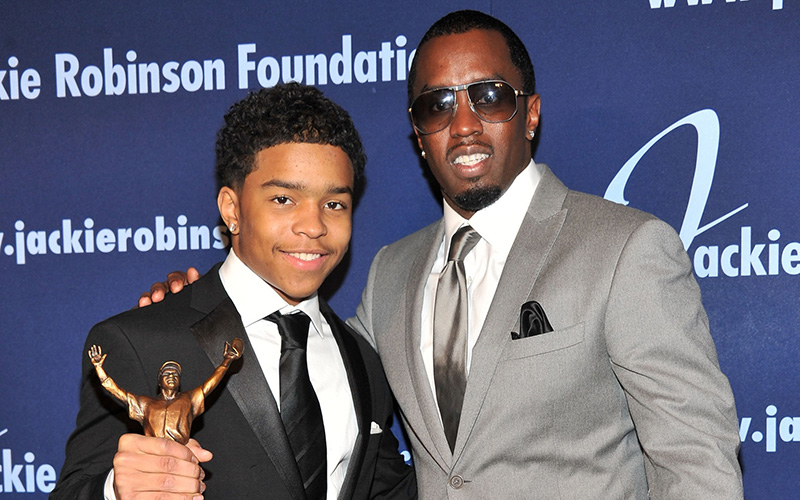 TMZ is reporting that Hip Hop mogul Sean Combs — better known by his stage name "Diddy" — was arrested in Los Angeles today after he allegedly assaulted a coach at UCLA, where his son Justin attends college and plays football.
UCLA officials confirmed confirmed that Combs was arrested by campus police on a charge of assault with a deadly weapon, a felony. The weapon in question? A kettlebell weight. (WOW.)
Fortunately, no one was seriously injured, however, as of Monday evening, Combs remains in campus jail until he is transported to a jail in Los Angeles.
A statement from the school read:
"Shortly after 12:30 p.m. today, Sean Combs (also known as P. Diddy) was arrested at UCLA's Acosta Athletic Training Complex on a charge of assault with a deadly weapon, which was a kettlebell. No one was seriously injured and UCPD is investigating. Combs is expected to be transported to the Los Angeles County Sheriff's Department Inmate Reception Center later this evening."
According to TMZ, Diddy confronted his son's strength and conditioning coach after Diddy witnessed the coach yelling at Justin, who is a defense back for the team.
TMZ sources report that the coach "was riding Justin, screaming intensely at him," and Diddy watched it all go down from the sideline.
Later, when Diddy tried to confront Coach Sal Alosi, Alosi happened to be on the phone at the time, and he told Diddy to "hang on." Apparently taking that as a sign of disrespect, Diddy retaliated by picking up a kettlebell and swinging it, "narrowly missing him," TMZ reports.
One source noted that if Diddy had hit the guy, he would have killed him. Also, the whole thing was recorded on video. And, to make matters worse, UCLA staff calls Diddy a "helicopter dad" because he's always hovering like a helicopter over team practices.
Diddy has had issues with controlling his anger as of late. Last December, the Ciroc ambassador was rumored to have punched Drake and caused him to dislocate his shoulder at Miami's Art Basel festival because he disrespected him by stealing the beat he used for his hit single "0 to 100."
Reps for Diddy have not responded to media requests for comment.
Be the first to receive breaking news alerts and more stories like this by subscribing to our mailing list.