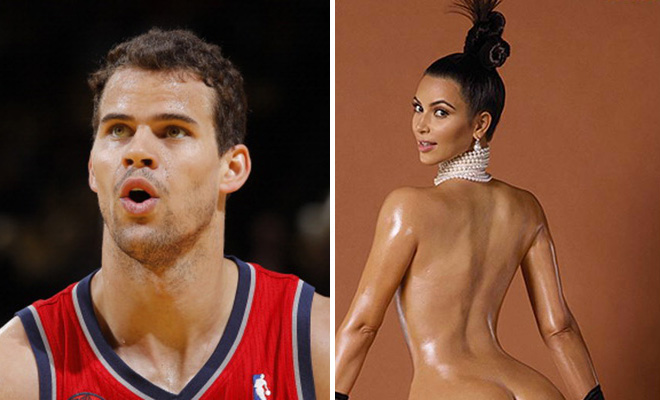 With all of this "Kim Kardashian showing off her greased up, naked butt on the cover of a magazine" talk, we're sure you're wondering what her second ex-husband Kris Humphries thinks about the hoopla.
In an interview with Washington D.C. radio station 106.7, the Washington Wizards player had a hard time deflecting questions about his ex-wife's recent nude, full-frontal photoshoot with Paper Magazine.
When asked how he deals with seeing his former in-laws, especially Kim, plastered all over the headlines, Humphries said, "I'm not someone who's paying attention to things that don't really matter in my world. I mean, a lot of times I don't even know what's going on."
Humphries says he's more focused on basketball than anything else: "I've always been a basketball-first kind of guy… For me, it's just basketball, and that's where my outlet is, especially now. Everything else, I don't really pay a lot of attention to."
It's really hard to not pay attention to something when it's right in front of your face though.
h/t: ET Online
Be the first to receive breaking news alerts and more stories like this by subscribing to our mailing list.