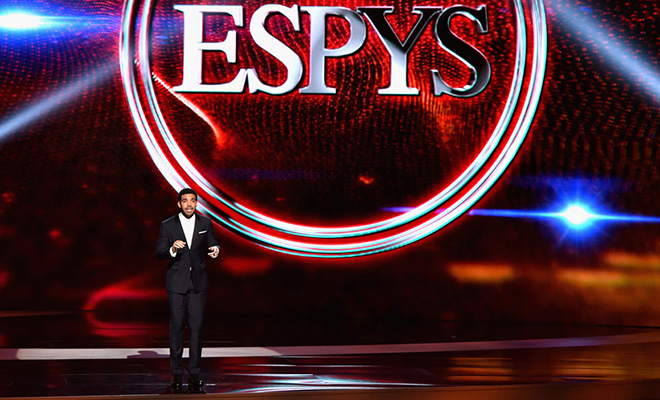 Drake hosted the 2014 ESPY Awards last night and even though he essentially killed it, though there were a few eyebrow-raising moments that made us go "huh?"
After opening with a 15-minute monologue that included a few jokes about the year's biggest sports headlines (he also poked fun at a few athletes in the crowd and even mocked himself for his famous allegiance to teams and players who win championships), Drizzy also tapped into his comedic side and showed off his improv skills by starring in a variety of sports-related skits that aired throughout the show.
Overall, Drake did a really good job at showing another side of himself, and this probably won't be the last time we see Drake host an awards show.
Here are five things we learned from Drake hosting the 2014 ESPYs:
1: Drake and Chris Brown REALLY want us to know they're friends again
During probably one of the best skits of the night — "Drake Vs. Blake" — Drizzy lays on a surgical table waiting to get his appendix taken out. The funny part kicks in when Drake finds out one of the doctors is L.A. Clippers star Blake Griffin.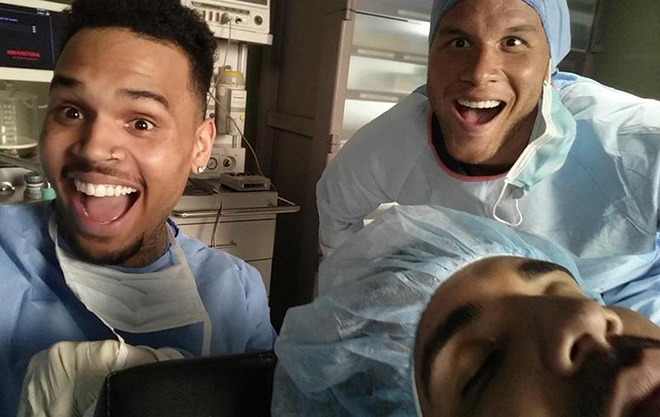 "Oh my god, you're the surgeon?" a shocked and frightened Drizzy asked. Blake quickly informs Drake that his former enemy now turned friend Chris Brown will be handling the surgery.
"Oh, I'm not the surgeon. He is," Griffin said before the camera switched to Chris holding a large tool. "YOLO  motherf**ker," Chris says before he and Griffin go to work on Drake.
We all know this was another attempt for Drake and Chris to make us believe they've let bygones be bygones. We get it guys!
Be the first to receive breaking news alerts and more stories like this by subscribing to our mailing list.