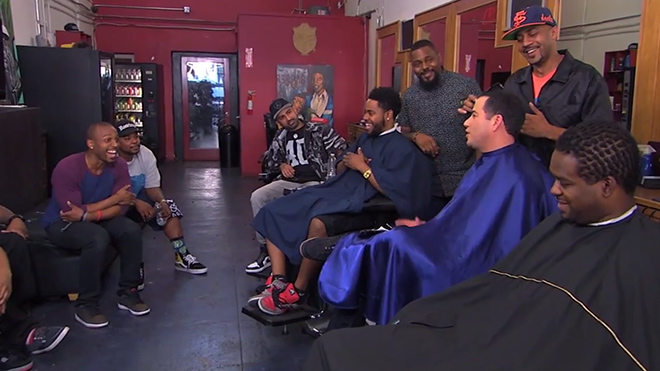 Jimmy Kimmel recently paid a visit to his friends at Legends Barbershop in Los Angeles to ask them their thoughts about the Donald Sterling scandal, and the barbers and customers — who, by the way, are all black — had a lot to say.
"I feel like he smells racist," chimed one of the customers. Kimmel's barber replied, "Like Mitchum deodorant or something."
"Like he sweats racial slurs," the customer added.
And from there, the discussion, which is both eye-opening and hilarious, goes on for about five or so minutes … and Jimmy even gets to walk away from this and tell all of his friends "Today I Learned: What A Side Chick Is!"
WATCH THE VIDEO ABOVE