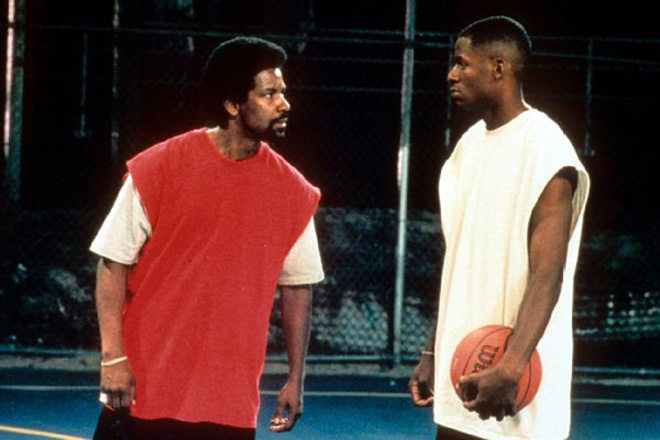 Spike Lee and Miami Heat star Ray Allen are in talks about possibly releasing a sequel to 1998 film "He Got Game".
In the film, Allen starred as highly recruited college prospect Jesus Shuttlesworth, along with Denzel Washington, who played Allen's father (who accidentally killed Jesus' mother when he was younger) who is allowed a week out of jail in order to persuade his son to attend the governor's Alma mater.
On the possibility of a sequel, Allen, who is still often referred to as "Jesus," says that he is totally committed to the project and hopes the film works out.
"Sequels to most movies are always fluff and not as good as the first. But it's something we've been talking about for the last couple months," Allen said Tuesday before the Heat's game against the New Orleans Pelicans, according to the Charlotte Observer.
"If we get a really good story line and are able to bring everybody back, then it would be something worth doing. Hopefully it works," he added.
Spike and Allen have been discussing the possibility of a sequel since last summer. Now they're just waiting on Denzel and Rosario Dawson — who played Allen's girlfriend in the film — to lock in on the project.
"We've got to get Denzel and we've got to get Rosario," Allen said. "Obviously, it's been 15 or 20 years, so there's so many new story lines to talk about."
Ironically, many players from the Miami Heat and New Jersey Nets will reportedly wear jerseys with their nicknames on them during their game on Friday night (Jan 10).
Allen will don a jersey with "J. Shuttlesworth" on it, LeBron's will say "King James," Paul Pierce will wear "Truth" and Shane Battier's jersey will read "Battle."
Wouldn't it be great to see a "He Got Game" part 2, though? There's so many different directions they could go with in this movie!
And hey, if a sequel to "Best Man" can be successful, this movie should definitely be able to do the same. Who doesn't love "Jesus" anyway?
Be the first to receive breaking news alerts and more stories like this by subscribing to our mailing list.