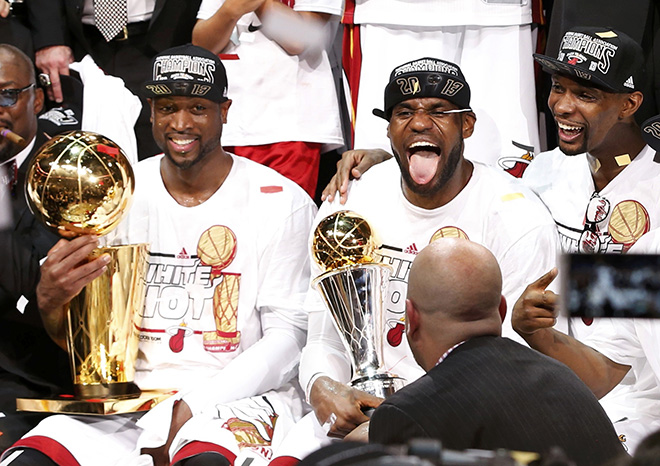 It was a close game from start to finish, but the Miami Heat came out victorious, defeating the San Antonio Spurs 95-88 in Game 7 of the 2013 NBA Finals — the Heat's second consecutive NBA title.
The San Antonio Spurs played phenomenally throughout the series, and continued their great play even in Game 7, but unfortunately for them, it wasn't enough to stop the force that is LeBron James and the Miami Heat.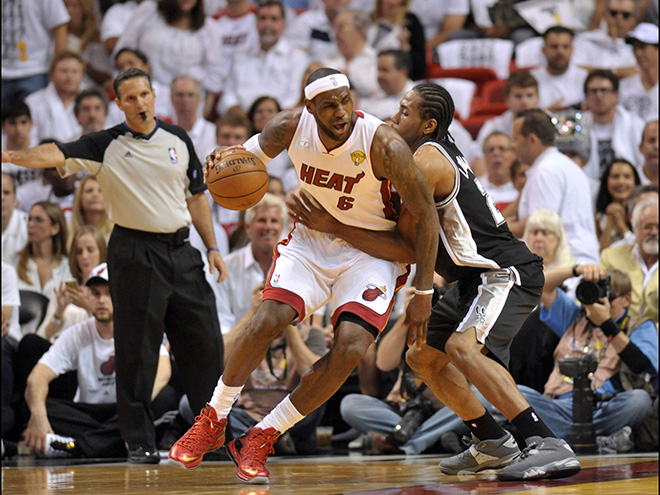 James, the four-time NBA MVP, finished with a game-high 37 points (12 rebounds, four assists) and was crowned Finals MVP for the second season in a row.
When asked what it feels like to be a multiple NBA champion, LeBron said, "It feels great. This team is amazing. And the vision that I had when I decided to come here is all coming true."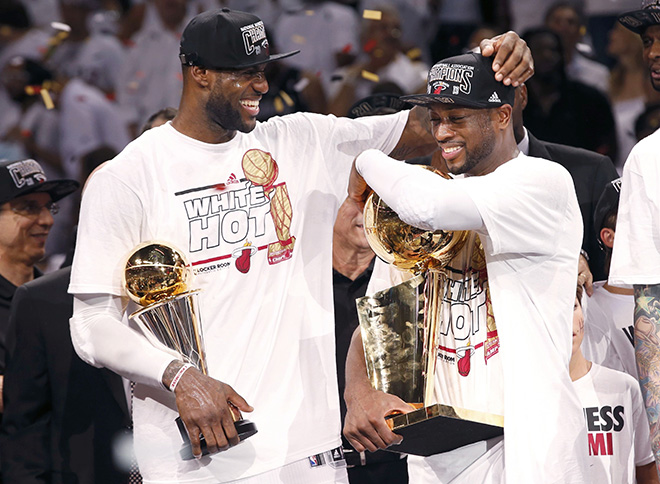 He added, "Through adversity, through everything we've been through, we've been able to persevere and to win back to back championships. It's an unbelievable feeling. I'm happy to be part of such a first class organization."
One big credit given that should be given to the Heat would be the fact that they were unstoppable beyond the arc. LeBron shot 5 three-pointers out of 10, and Shane Battier was 6-for-8. And we can't forget about that three-point shot Mario Chalmers made right at the buzzer at the end of the third quarter, giving the Heat a two-point lead heading into the fourth quarter.
Chris Bosh and Ray Allen were both scoreless, but Dwyane Wade and Shane Battier helped make up for that with 23 points (10 rebounds) and 18 points (four rebounds), respectively. Mario Chalmers had 14 points.
To put it bluntly, people give LeBron James a lot of shit, and when ABC sideline reporter Doris Burke asked him how he manages to continue to perform at such a high level, despite the haters, he quoted Lil Wayne, saying "I ain't got no worries."
"Listen, for me, I can't worry about what everybody say about me," James said, as the AmericanAirlines Arena faithful cheered. "I'm LeBron James from Akron, Ohio, from the inner city. I'm not even supposed to be here. That's enough.

"Every night I walk into the locker room, I see a number 6 [jersey] with 'James' on the back," he continued. "I'm blessed. So what everybody's saying about me off the court don't matter. I ain't got no worries."
With tonight's win in South Beach, the Miami Heat have won their third NBA Championship in seven years. The first, led by Dwyane Wade, came in 2006, and with the help of LeBron James, the Miami Heat have won back-to-back NBA Championships in 2012 and 2013.
Congratulations are most certainly in order for the Miami Heat — the 2013 NBA Champions!!!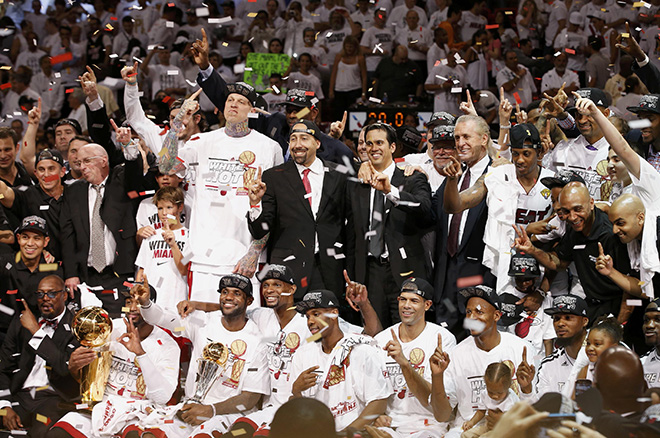 Be the first to receive breaking news alerts and more stories like this by subscribing to our mailing list.