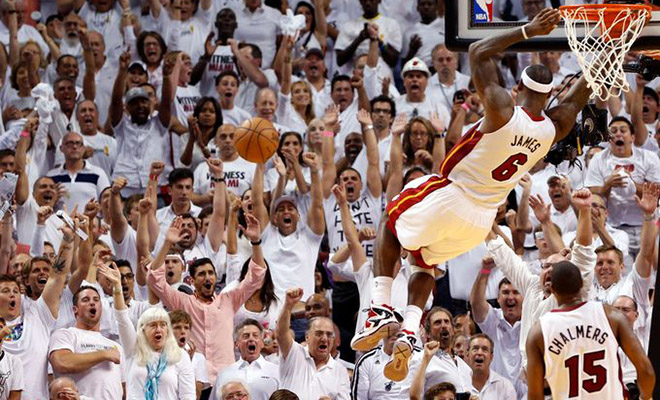 If the first two games of the 2013 NBA Finals have proved anything, it's that this is going to be one hell of a four-to-seven game series.
Following a very disappointing Game 1, the Miami Heat routed the San Antonio Spurs Sunday night (Jun 9) with a final score of 103 to 84 in Game 2, tying the series at 1-1.
Though LeBron James wasn't himself offensively — he struggled shooting for most of the game, with just 17 total points on 7-for-17 shooting — he and the Heat made up for that by playing swarming defense, forcing the Spurs into 16 turnovers and several bad shots.
The Heat also did what people have been talking about for some time now … they actually showed up, and didn't solely rely on "The King" to get the job done, allowing him, and also each other, to call the shots despite his inability to successfully take them.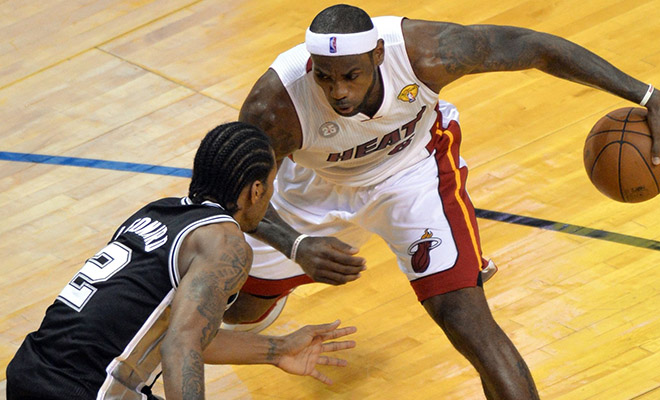 Said Miami Heat coach Erik Spoelstra: "LeBron couldn't get into a rhythm early and other guys stepped up … Mario was able to make some plays. Ray and Mike both found open gaps for the shooting. Dwyane and [Chris Bosh] were able to make some plays in the first half and LeBron was fine with that."
Despite team leader LeBron not playing his best game, Mario Chalmers led the team with 19 points (four rebounds and two assists), against James' 17. Chris Bosh had 12 points, with 10 rebounds and four assists, and Dwyane Wade scored 10 points with two rebounds and six assists.
"Honestly, for me, when I was struggling offensively, my teammates continued to keep it in range," James said. "And we even had a lead at one point, especially late in the second quarter when we made that run and I was struggling a little bit."
The Heat's key three-pointers also played their parts as well, with Ray Allen scoring 13 points, and Mike Miller sinking all three of his 3-point attempts for 9 points.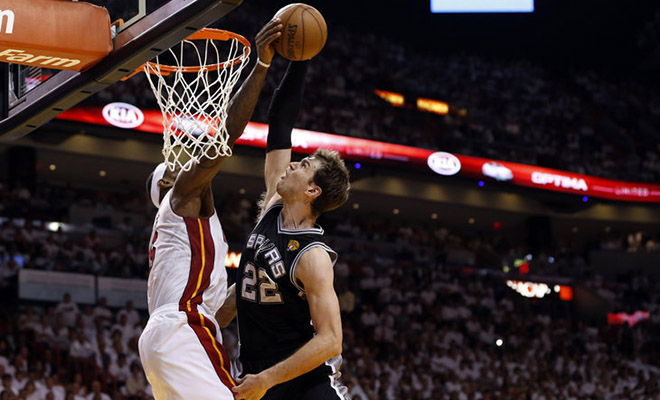 The biggest highlight of the night came in the fourth quarter when LeBron James blocked Spurs player Tiago Splitter's dunk attempt with so much force that he could have seriously injured innocent bystanders.
Splitter said later of the obliterating block, "At least I'm going to be in the news. I just tried to make a good play, but he's a great player."
Overall, the Miami Heat played a very good name last night — as did the Spurs, but apparently not "good enough," of course — and it will be interesting to see how the rest of the series pans out from here.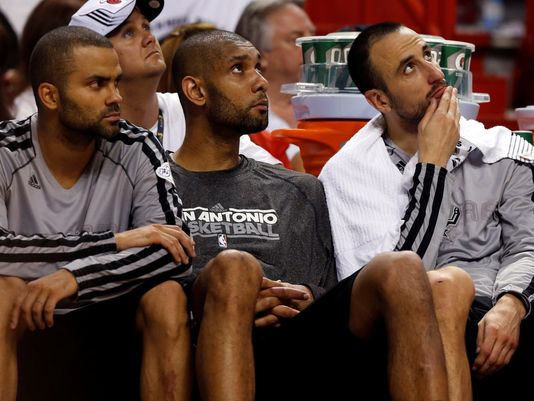 After last night's game, Spurs star Tim Duncan said, "You know what, credit to Miami, honestly. First start there. They outplayed us. They ended quarters better than us. We turned the ball over more than we should have. Credit to them. We didn't play well. We didn't shoot well. I know I played awfully."
San Antonio will host Game 3 Tuesday night (Jun 11) on their home court at the AT&T Center in Texas.
Be the first to receive breaking news alerts and more stories like this by subscribing to our mailing list.