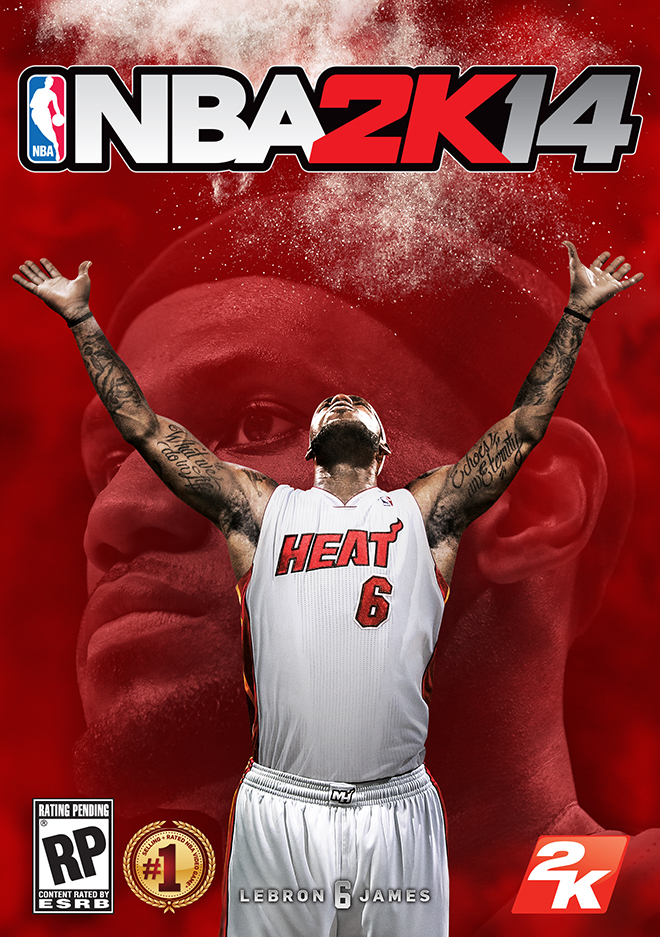 Just before the first game of the 2013 NBA Finals Thursday night (Jun 6), 2K Sports unveiled the brand new cover of NBA 2K14, featuring LeBron James in his first-ever video game cover.
"My friends, family and fans all know how much I love NBA 2K," James, this season's league MVP, said in a statement. "I remember, as a kid, getting so excited for the game to come out and see who was on the cover, and it's amazing to be a part of this great tradition. I love partnerships and opportunities that connect me directly with fans."
He continued, "I know from my own experience and now watching my own kids, NBA 2K is among the coolest and purest ways for fans to connect to the NBA. I love being a part of it."
Jason Argent, 2K Sports' senior vice president of sports operations, said putting LeBron on the next cover of NBA 2K, following Michael Jordan, who covered the last two titles, was the "perfect choice" and called it their "biggest endeavor yet."
For those who pre-order the game, they will have instant access to the "King James Bonus Pack," which will include virtual currency (10,000), extra content on the game's new "Path to Greatness" mode, an all-new James signature move and other exclusives featuring James, who was involved with the development of the game.
More details about NBA 2K14, which is set for an October 1st release on current generation gaming platforms, will be available after next week's E3 conference. The game will also be available on the next-generation Xbox and Playstation, though the release date for those is currently TBA.
Be the first to receive breaking news alerts and more stories like this by subscribing to our mailing list.