After a tense, back-and-forth game, the Miami Heat barely came out on top against the Miami Pacers in Game 7 of the 2013 NBA Playoffs … HA! JUST KIDDING, THE HEAT ROMPED ALL OVER THEM BOYS!
The final score was 99 to 79, and the Heat, now the Eastern Conference champions, for the third straight year will advance to the NBA Finals, where they will take on the San Antonio Spurs beginning this Thursday (Jun 6) at home in Miami.
LeBron James scored 32 points with eight rebounds and four assists, while Dwyane Wade matched his postseason high with 21 points (9 rebounds, 1 assist) and Chris Bosh was Chris Bosh, with just 9 points (he shot 3-of-13). Luckily, the Heat had folks like Ray Allen (10 points, with 3-for-5 three-pointers) and Norris Cole (8 points) to help out.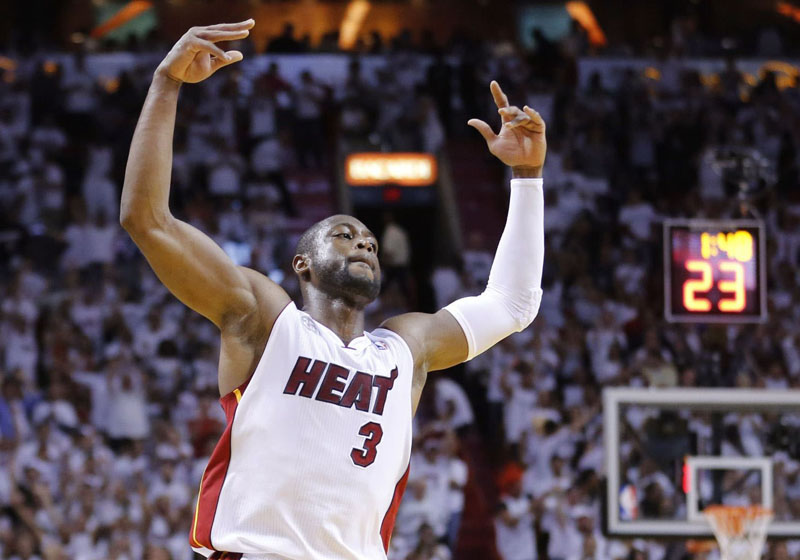 "You never want to take anything for granted," Wade said after the game. "Being here three straight years in a row, going back to the finals, is an amazing feat. I'm just glad we were able to do it. Everything that happened in the first six games didn't matter to us. It was about tonight. It was all about Game 7. It was about finding a way to win here at home."
Check out more pics below:
Be the first to receive breaking news alerts and more stories like this by subscribing to our mailing list.