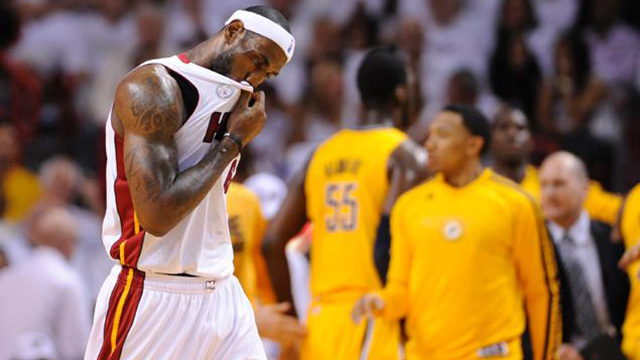 In Game 2 of the Eastern Conference finals between the Miami Heat and the Miami Pacers, LeBron James, after scoring a record-breaking triple double in Game 1, did what LeBron James does, scoring a game-high 36 points on 14-of-20 shooting. But the Heat were still unable to defeat the Pacers, because, well … LeBron James.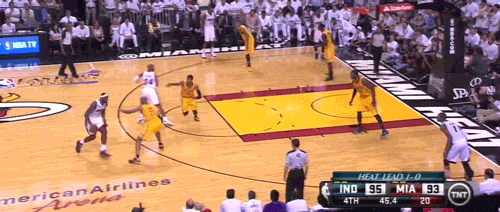 With less than 50 seconds on the clock, and the score sitting at 95 to 93, in favor of the Pacers, LeBron went for a right pick and attempted to pass the ball to Ray Allen so that he could shoot a three-pointer. But Bron-Bron's pass was intercepted by the Pacers' David West, who filled the passing lane and took the ball down the court.
The Heat managed to force the Pacers into their own turnover, but during Miami's next possession, LeBron did it again. He turned the ball over after getting trapped between Paul George and Roy Hibbert.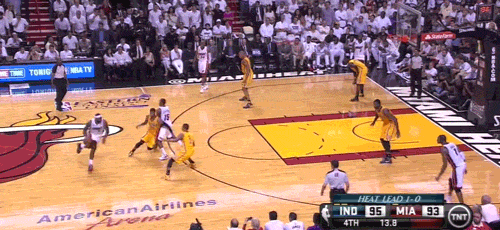 Honestly, I don't know who the hell LeBron thought he was throwing the ball to, but the Pacers, once again, intercepted his "pass" (if you can even call it that), and stole the ball for the second time in a row.
I'm sure at this point every Miami Heat fan was screaming, "GOT DAMMIT LEBRON!!!" but you really can't totally put blame on him for the Heat losing (the final score was 97-93), even if he did fuck up REALLY bad in the game's most crucial moments.
People tend to forget that there are four other guys out there on the court, and one man can't do it all, even if LeBron himself may act like he can.
Gifs via BuzzFeed
Be the first to receive breaking news alerts and more stories like this by subscribing to our mailing list.