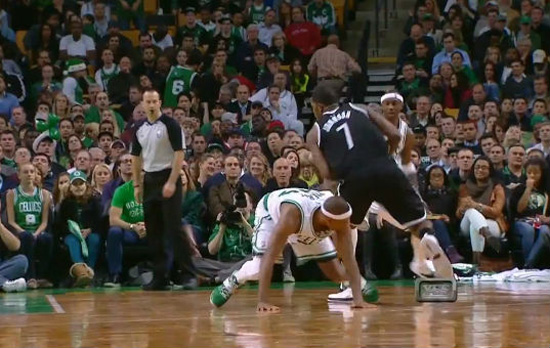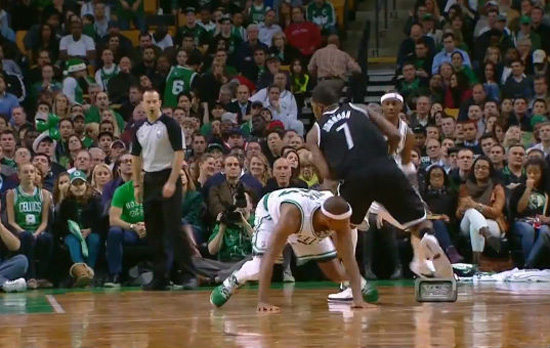 We don't know what the hell has been going on with Boston Celtics player Paul Pierce lately, but it looks like he has become good friends with the floor.
Sunday night (Nov 25), Jameer Nelson of the Orlando Magic sent old man Paul to the ground with the most simple non-crossover in the history of the game of basketball. Nelson missed his shot, but still … look at that fall from Pierce!
And just three days later on Wednesday night (Nov 28) Brooklyn Nets player Joe Johnson knocked down a sweet jumper after shaking the finuck out of 35-year-old Pierce and making him look like an honorary member of the twerk team.
SMDH… Two falls in one week, and we're not even halfway through the season yet!
To be fair, Tony Parker of the San Antonio Spurs got his ankles broke too, by Pacers guard Lance Stephenson, and Tony's 30, so it's not just an old man thing
But twice, Paul Pierce?
TWICE?!?!
[Gif via SB Nation]
Be the first to receive breaking news alerts and more stories like this by subscribing to our mailing list.