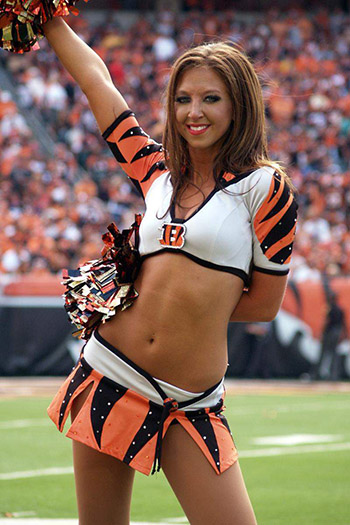 Boy meets teacher. Boy has crush on teacher. Teacher lets the boy take a bite of more than just her apple. Now, teacher and boy want to live happily ever after together.
Gee, where have we seen this story before?
Oh, hey, it's Mary Letourneau all over again.
Sarah Jones, a former NFL cheerleader, found herself in exactly the same predicament as the legendary Letourneau when she fell in love and had sex with her then-17-year-old student.
She tearfully admitted to the inappropriate relationship in court earlier this week, but for now, the boy's identity hasn't been revealed.
And while a nearly ten-year age difference might not seem like such a big deal, she didn't just meet the boy at 17.
She's known him since he was a freshman in high school as a student in her English class, according to reports. Which means she was scoping the boy out for years before she went in for the kill. Nasty old cougar.
As for the victim, we know two things: 1) He doesn't regret crossing the teacher-student boundary 2) They're still bumpin' uglies.
If the gender roles were reversed, you know this story wouldn't have gone down so easily.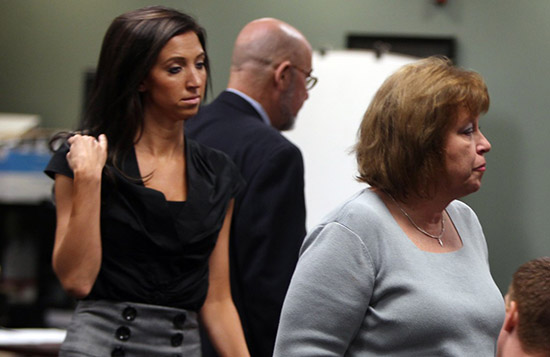 The Associated Press reported on Jones' plea deal, in which she pled guilty to the offense of sleeping with an underaged minor, but she won't have to serve any jailtime or register as a sex offender. This is largely because the victim and his family refused to cooperate with the prosecution.
In accepting the plea agreement, Judge Patricia Summe granted prosecutors' recommendation to sentence Jones to five years of diversion but no jail time, and she won't have to register as a sex offender. The diversion requires Jones to report to a probation officer and undergo drug tests.

Prosecutors said they were willing to make the deal because the teen, now 18, and his family were uncooperative with them and on Jones' side.

"We feel that it is a just and it is a fair result," prosecutor Sara Farmer said. "It's certainly difficult when a victim and his family don't cooperate by not providing information, but it makes our case a lot harder when they're actually proactive for a defendant, and in this case, the family was more than supportive of the Jones (family). They were proactive for them."

Jones had taught at Dixie Heights High School before resigning last November. She was indicted in March, and her trial had been set to start Wednesday.
The saddest part of this whole case is that the "victim" and his family don't see anything wrong the situation. This is probably because of the fact that a boy can never be seen as a "victim" of a sexual crime at the hands of a woman.
But there's something seriously wrong with a nearly 30-year-old woman daydreaming over 17-year-old penis. And that's only if you believe her that their relationship didn't start until then.
In all likelihood, she was probably drooling over this boy when he was nothing but a 14 year old, sporting his first few pubic hairs and things.
Sarah better call Mary Kay Letourneau and ask her how she handled all of this teenage boy love affair mess.
Be the first to receive breaking news alerts and more stories like this by subscribing to our mailing list.