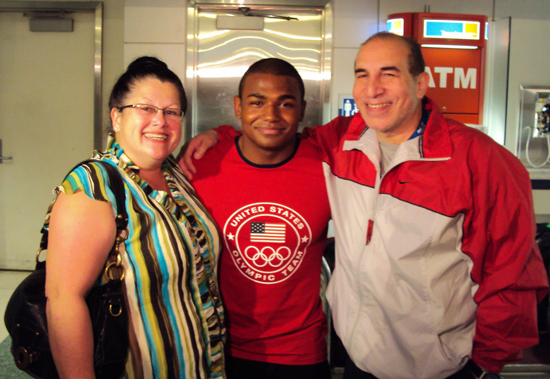 Now that the 2012 Summer Olympic Games are behind us, John Orozco has decided to finally clear the air about his adopted status.
In a post on his Facebook page, Orozo wrote:
In my book the REAL parents are the ones who raise, love, & care for you. Simply birthing a child does't make you their REAL parent. The people who love you & will always be there for you are your REAL family.
So we can pretty much consider this mystery resolved.
Many spectators watching the Games wondered if John was the biological son of his Puerto Rican parents Damaris and William Orozco.
Even we became curious and did some digging around to see if there was more information on John's adoption, which we shared in our previous story: "Is Olympic Gymnast John Orozco Adopted?"
Given John's Facebook post, it appears that some in the gymnastics community were right that John's adopted status wasn't exactly a secret.
If John and his parents ever feel comfortable enough to talk further about their adoption and how this impacted John's life, that would be great. For his part, John's family life seems as tight as any other.
He shared the photo above of his parents receiving him at the airport after the Games and he also posed with his brothers (at least one of whom also seems adopted) during his homecoming at JFK airport.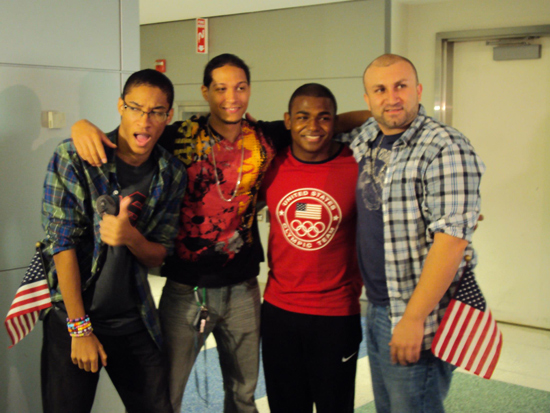 Orozco is certainly not the only adopted person to go on to achieve fame and success in the public spotlight.
Steve Jobs, the late co-founder of Apple, also struggled with the discovery that his parents were really his adopted parents. But like Orozco, Jobs valued the relationship he had with his adopted parents over his birth parents.
Adoption doesn't have to be a dirty word, so John and his family shouldn't shy away from discussing it. Their family unity is an example for us all.
Be the first to receive breaking news alerts and more stories like this by subscribing to our mailing list.