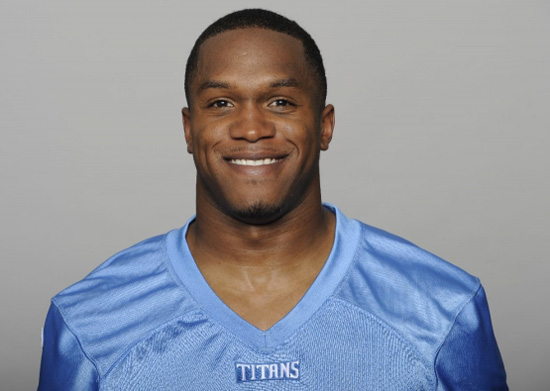 NFL player O.J. Murdock, a wide receiver for the Tennessee Titans,  has died from an apparent suicide, according to numerous confirmed reports.
Murdock was reportedly found suffering from a self-inflicted gunshot wound early Monday morning (Jul 30) in his car, which was parked in front of Middleton High School in Tampa Bay, Florida, where Murdock was an all-county and all-state high school football player back in 2005.
Tampa police say Murdock was "still and alive," but "severely wounded from the gunshot" when they arrived at the scene at around 8:30 am EST after responding to a 911 caller who reported hearing a gunshot from a parked vehicle outside the school.
Murdock (real name: Orenthal James Murdock) was rushed to the hospital in critical condition, and the 25-year-old was pronounced dead a little over two hours later.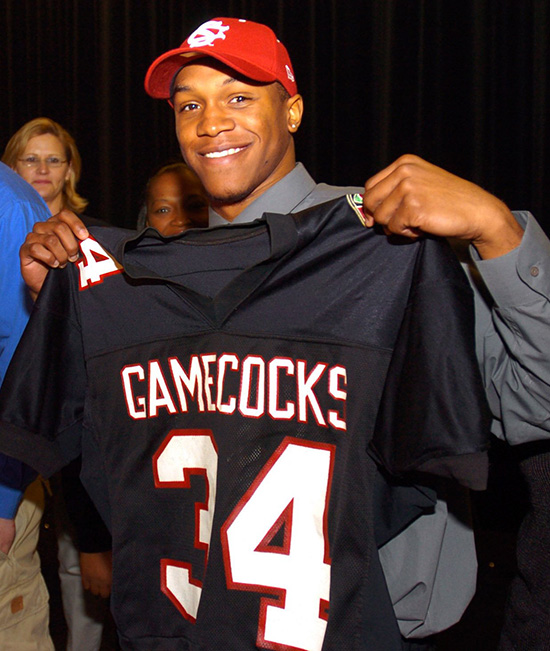 After graduating from Middleton High School, O.J. Murdock played two years of college football at the University of South Carolina, before transferring to Pearl River Community College and Fort Hays State University.
In 2011, he got signed by the Tennessee Titans as an undrafted free agent … however, he never played a game, because he suffered a right Achilles injury during the second day of training camp last year, which forced him to have to spend his only season in the NFL on the injured reserve list.
Murdock had reportedly been absent from Titans training camp, citing "personal reasons," and he was placed on the reserve/did not report list on Saturday (Jul 28).
Al McCray, one of Murdock's former high school coaches, said he received a kind, but confusing, text message from Murdock a few hours before police found him in his car.
McCray, who is now an assistant head coach at Fort Hays, said Murdock, who he had known since the football player was in middle school, thanked him for everything he had done for him and his family.
McCray said that because the message came so late in the night — at 3:30 am, while he was sleeping — he didn't get a chance to read until after he woke up at his home in Hays, Kansas. And by then it was too late.
"I spoke to him a week ago, and he was so excited about getting ready to go (to training camp). He was real happy about being able to help his mother out," McCray said. "You always like to hear kids who talk about that. It brings a smile to your face to hear a young man talk about 'Hey, I'm glad I'm able to help my mother out.'"
McCray was an assistant coach at Middleton when Murdock was attending, and later helped the rising football star resume his college career after he was kicked off the team at South Carolina, where he was part of Steve Spurrier's first recruiting class.
McCray said the last time he talked to O.J., he didn't show any signs that anything might be troubling him.
"The hardest part about this is I got a text at 3:30 in the morning, where he said: 'Coach, I want to thank you for everything you've done for me and my family. It's greatly appreciated,'" McCray said. "At the end, he goes: 'I apologize.' And I don't know what he's talking about. I woke up, and I'm thinking he's apologizing because he texted me so early … I wish he had called instead."
Police say Murdock left a suicide note, however its contents can't be revealed right now because the case is still under investigation, leaving his family and friends to continue wondering what happened.
"He was always a happy guy who played around a lot and always had a smile on his face," Murdock's Titans teammate Damian Williams said. "I definitely didn't see it coming."
[AP, Yahoo! Sports]
Be the first to receive breaking news alerts and more stories like this by subscribing to our mailing list.