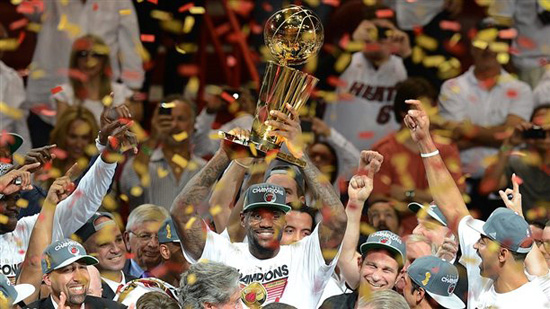 It was a long road for King James … but he's finally here! After 9 seasons in the league, LeBron James won the first ring of his NBA career Thursday night (Jun 21) … after the Miami Heat defeated the Oklahoma City Thunder in Game 5 of the 2012 NBA Finals.
When all was said and done in Game 5, LeBron James had 26 points, 11 rebounds and 13 assists, which helped his team to beat the OKC Thunder, 121 – 106, completing a 4-1 series over the boys in blue.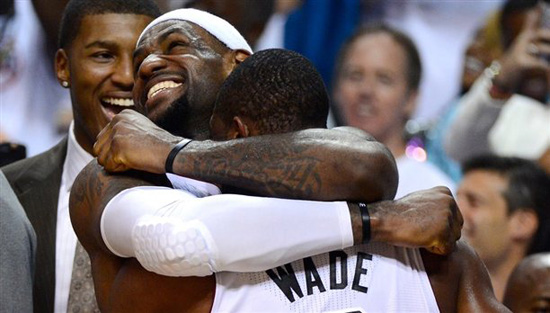 "It means everything," LeBron James said just moments after the biggest win of his NBA career.
"I made a difficult decision to leave Cleveland but I understood what my future was about … I knew we had a bright future (in Miami). This is a dream come true for me. This is definitely when it pays off."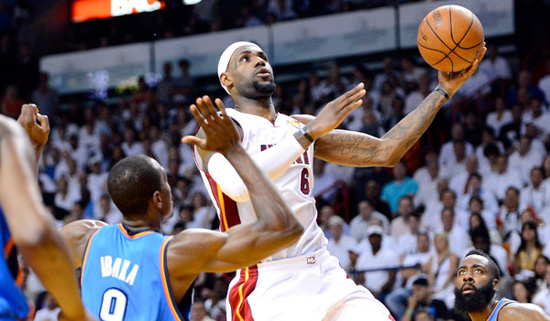 His first thought when the clock struck zero, and it finally hit him that he had won his first NBA title?
"It's about damn time … It's about damn time," James said, adding that Miami's loss to the Dallas Mavericks in last year's NBA Finals gave him all the motivation he needed to take this year's title.
"Losing in the Finals last year put me back in place," the 2012 NBA and 2012 NBA Finals MVP said.
"It humbled me a lot. I was able to go back to the basics. A lot of people had a lot to do with it. But at the end of the day, I just looked in myself in the mirror and said, 'You need to be better.' Both on and off the floor. I'm happy I was able to put myself and our team in a position to win this."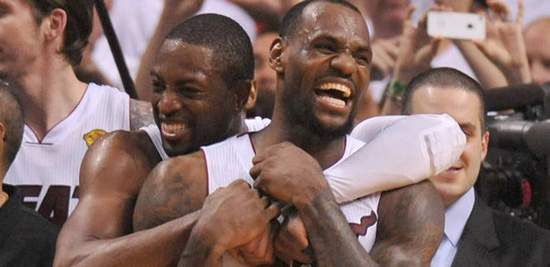 As far as the rest of LeBron's team is concerned … Dwyane Wade finished with 20 points, Chris Bosh had 24, Shane Battier scored 11, Mario Chalmers finished with 10 … and Mike Miller was definitely the stand-out player of the game (next to LBJ of course), after he, despite his injured back, scored seven out of eight three-pointers, and contributed a total of 23 points.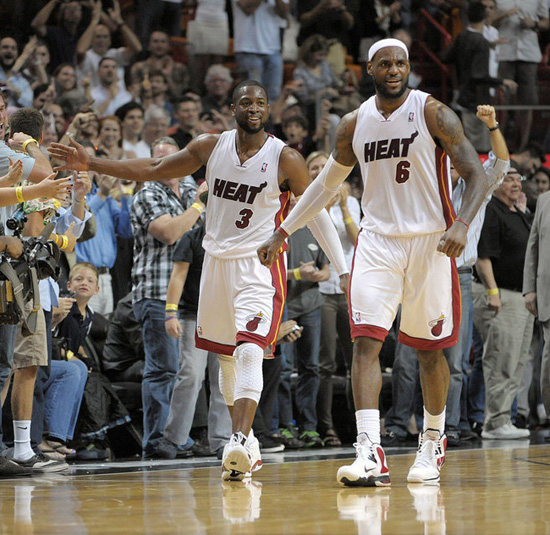 The 2012 NBA title marks the second championship for the Miami Heat, who defeated the Dallas Mavericks for their first title in 2006 during the Dwyane Wade/Shaquille O'Neal era.
Now that LeBron finally has that ring, we're sure everyone has the same question on their mind: What's next?
Be the first to receive breaking news alerts and more stories like this by subscribing to our mailing list.