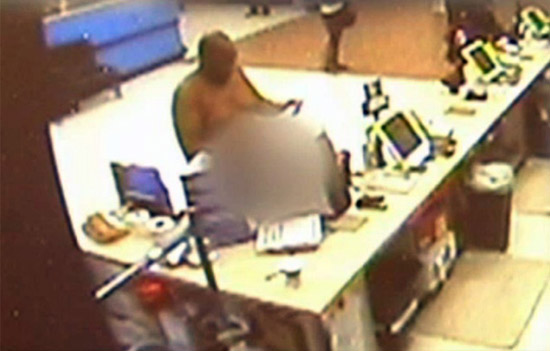 Police in Pennsylvania say they arrested a fat, naked man who was caught on Walmart security cameras stealing a pair of socks.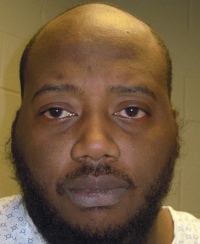 32-year-old Verdon Lamont Taylor was arrested Wednesday night after he walked into a Walmart store, completely naked, and swiped a pair of socks right off the shelf.
Surveillance footage from outside shows the 6-foot-4, 300-pound man stripping down to his birthday suit in the parking lot before entering the building.
Footage from inside shows confused customers moving to avoid the naked man as he wanders around the store, then picks out a pair of socks and carefully puts them on.
Employees at the Walmart quickly called police, saying that there was a naked man walking around the store in a pair of stolen socks.
When police arrived, they found Taylor wearing nothing but the socks he had stolen, and when he wouldn't comply with officers' orders, he was tasered and then taken into custody.
Verndon Taylor — who is being held behind bars on $50,000 cash bail — was charged with indecent exposure, aggravated assault, simple assault, retail theft, receiving stolen property and disorderly conduct.
No official word on why he chose to only steal a pair of socks, and not underwear, a shirt and pants too.
[NBC]
Be the first to receive breaking news alerts and more stories like this by subscribing to our mailing list.