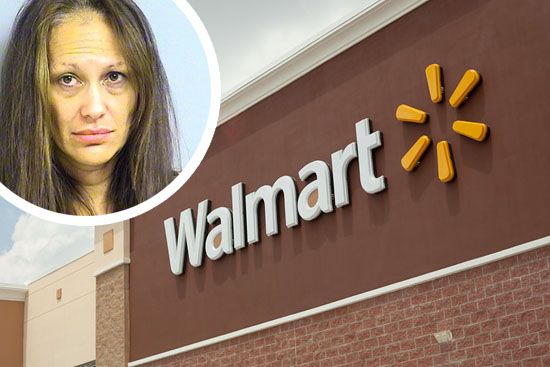 An Oklahoma woman was arrested Thursday after police caught her mixing chemicals to make meth inside a South Tulsa Walmart.
Video surveillance shows 45-year-old Elizabeth Alisha Greta Halfmoon — also known as simply Alisha Halfmoon (BLANK STARE) — arriving at the store around noon.
Walmart security called the police about 6 hours later after they noticed her acting suspicious, and when officers arrived on the scene, they asked Ms. Halfmoon why she was cooking meth at Walmart.
Her response was that she was simply "too broke to buy the chemicals." She also told officers that she "was not very good at" making meth. (WOW!)
"She didn't have the money to make the purchases of the chemicals that were needed so she was taking what was needed in the bottle," Officer David Shelby told local news station Fox 23. "When I saw her she had just finished mixing sulfuric acid with starter fluid in a bottle."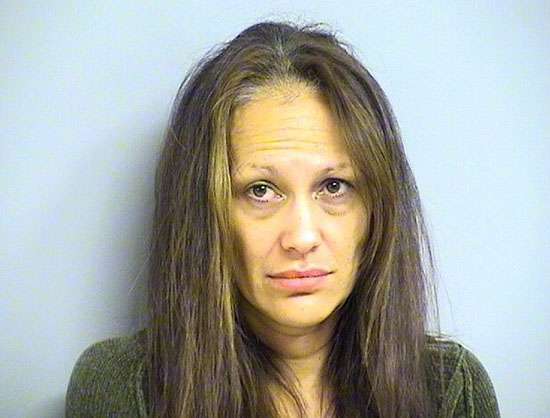 Halfmoon was immediately apprehended, and officials took the ingredients out the store before anyone was hurt. In fact, the people shopping at the Walmart had no idea that someone had turned the store into an impromptu meth lab.
"This is a family store," said Jessica Fuentes, who also had her 1-year-old son with her. "People need to start thinking. If she has family she needs to think about her family. It's just wrong."
"Something could have happened, something could have blown up in there," said shopper Jonathan Tary.
"When firefighters were on the scene she made statements to them that is what she was doing, she was attempting to obtain these chemicals and was in the process of trying to manufacture meth. However, she said she was not very good at it," Officer Shelby said.
Halfmoon was arrested and charged with endeavoring to manufacture meth and is currently being held on $100,000 bond with an arraignment scheduled for next week.
To make matters worse (How can it get any worse, right?) … police records show that Halfmoon was just released on similar charges just a few days ago on December 6th.
Police say they arrested Halfmoon just last month in a smurf sting. Smurfs are known among police as meth cooks or recruits who purchase pseudoephedrine to make meth. The medication is often found in cold and allergy medicines and is the main ingredient needed to make meth.

Jail records show she was booked on November 6 and released from jail on those charges on December 6. Records show she received a deferred sentence and bonded out on $7,500.

[Fox 23]
This woman needs some serious help!!!
Be the first to receive breaking news alerts and more stories like this by subscribing to our mailing list.