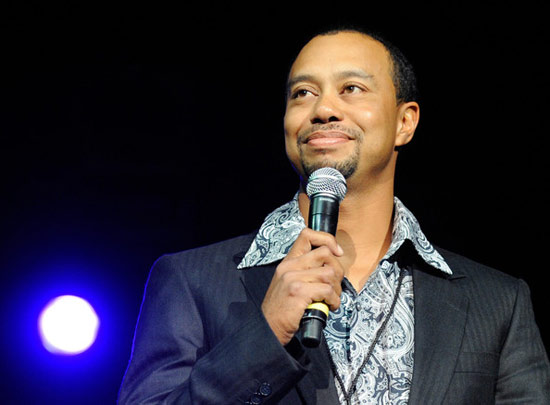 Tiger Woods has a very special announcement to make…..
Read more below:
Golf icon Tiger Woods will make a "special announcement" to The Golf Channel's Kelly Tilghman on Monday.

Woods, dogged by injuries to his left knee and Achilles' tendon, has not competed since The Players Championship in May. There, he took himself out of the game just nine holes in.

Woods, 35, said in a statement last week he believes he can turn around his career, which has been on the skids (the last major tournament he won was the 2008 U.S. Open) since his personal issues came to light in late-2009.

"I think my best years are still ahead of me," he said, "and I'm very confident and optimistic about the future."

Woods is slated to speak at 11 a.m. ET.
We hope it has nothing to do with retirement….the game still needs you Tiger!
Update: Tiger's reps released a statement today denying reports that the pro golfer had any type of announcement to make this morning. "There's an erroneous report that he's making an announcement, but he's not," Woods' agent Mark Steinberg told AP earlier today.
Be the first to receive breaking news alerts and more stories like this by subscribing to our mailing list.