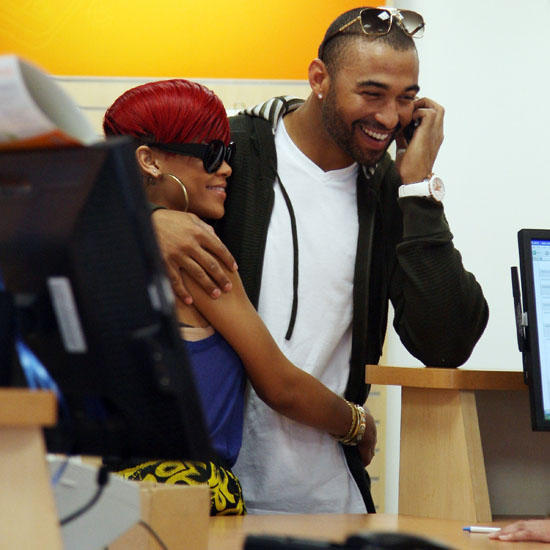 Matt Kemp's baseball game has been pretty sub-par ever since he started spending quality time under Rihanna's umbrella. Many skeptics and critics believe that a combo of the red-haired vixen and the L.A. lifestyle may have impacted Kemp's career and skills on the baseball field for the worse.
However, in a recent interview with the L.A. Times, MK briefly talked about how his new girlfriend makes him happy and how she has nothing to do with how good or bad his game is.
Check out what the 25-year-old pro baseball player said below:
"My girl has nothing to do with what I do on the baseball field," Kemp says. "If anything she helps. She makes me happy, and as stressed as I am coming home sometimes, it's nice to have someone there who just wants to support you."

Source: LA Times
We're not sure what his problem is but he better get it fixed soon before he has to start living off of Rihanna's paycheck. And who know show long that poor, untalented child is gonna maintain her celebrity. We're surprised she's even made it this far. We feel as though her days are numbered though. You'll see!
Thoughts?
Be the first to receive breaking news alerts and more stories like this by subscribing to our mailing list.