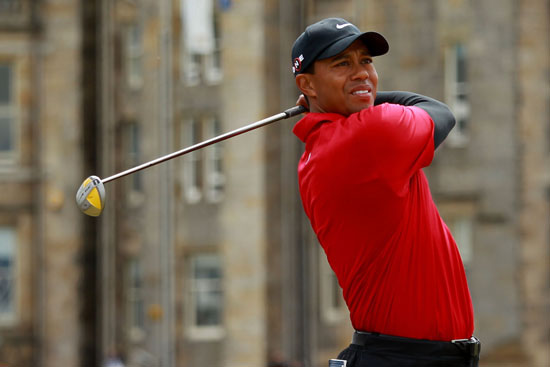 Pro golfer Tiger Woods announced today (Mon. Aug 2) that he has plans to return to the European Tour and play next year in the Omega Dubai Desert Classic!
In a statement released by tournament promoters, Woods said that he wants to win back the title he once held back in 2008 (and 2 years prior), adding that the quality field would force him to play his best game. He was supposed to defend his title in Dubai last year, but was forced to sit the tournament out due to knee surgery.
"The level of competition has always been extremely high so I know I'll have to play my best golf if I'm going to regain my title. It's a great venue, the course is always in immaculate condition and the weather reminds me of back home in Florida. Since I've been coming over the skyline keeps changing, keeps evolving and the people keep coming here and thoroughly enjoy it. From the time I first came to play here in 2001 I wanted to be a part of this amazing vision."
The tournament, which is a part of the European Tour circuit, is scheduled to take place at the Emirates Golf Course, and will be held from February 10th through the 13th. Mohamed Juma Buamaim, chief executive of golf in Dubai, said of Tiger's presence at the tournament next year:
"We are naturally delighted and proud that Tiger Woods has agreed to join us. Having the world's greatest golfer play in your event is something many tournament organizers dream of, so for us to be able to welcome him to the course for the sixth time in 10 years is a major boost for golf in the Middle East, especially Dubai. With Tiger – who transcends all races, ages and gender – we're confident 2011 will create a buzz."
If Tiger takes the championship title next year at the Dubai Classic, it could definitely put him back on top!
Your thoughts?
Be the first to receive breaking news alerts and more stories like this by subscribing to our mailing list.