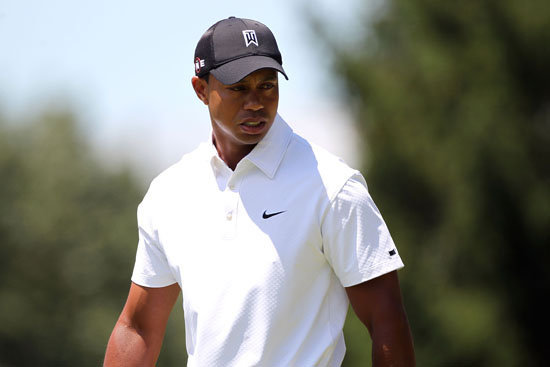 Pro golfer Tiger Woods says that he has met with federal authorities who are running an investigation on a Canadian doctor accused of distributing an illegal human growth hormone. Woods said Thursday (Jul 1) that he met with investigators for a few hours last week in Orlando, and he fully cooperated and answered all of their questions.
Woods admitted to receiving treatment from Dr. Anthony Galea, but he repeatedly said that he hasn't taken any performance enhancing drugs and that Galea used a "blood-spinning technique" to help him recover from a knee injury. But Galea, who also faces charges in Canada, isn't authorized to work in the United States and is accused of repeatedly entering the country to treat professional athletes (illegally, of course).
The U.S. complaint against Dr. Galea alleges that he gave a retired NFL player a human growth hormone following the end of his football career. The doctor is also said to have treated a current player with "Actovegin," a form of calf's blood used to heal injuries but isn't approved for usage in the U.S.
The charges in Canada brought against the doctor include selling an unapproved drug under the Food and Drugs Act, conspiracy to import an unapproved drug, conspiracy to export a drug under the Criminal Code and smuggling goods into Canada under the Customs Act.
So dude has a pretty strong track record…
Tiger definitely needs to watch who he messes with from this point forward! Don't you think?
Be the first to receive breaking news alerts and more stories like this by subscribing to our mailing list.