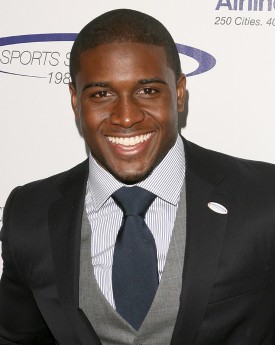 New Orleans Saints star Reggie Bush is receiving a lot of press right now along with his USC Trojans after the NCAA found out about improper benefits he was awarded with during his time at the University of Southern California.
According to NCAA findings, Bush received a car, a house for his family, and a host of other benefits for his stellar performance in the school's football program.
But here's the thing: this is definitely a big no-no in college football and is unfortunately costing Reggie and the Trojans big time!
First, the Trojans are being revoked of their 2005 Orange Bowl National Championship title. Then, they will be stripped of the 12 victories they obtained during that particular season. Lastly, USC will be banned from all bowl games for 2 seasons and are on 4 years probation.
Meanwhile, Reggie Bush has spoken out on the matter and isn't too pleased on the NCAA's findings:
"I very much regret the turn that this matter has taken, not only for USC, but for the fans and players. I am disappointed by today's decision and disagree with the NCAA's findings."
Well…that's what you get when you break regulations. Will the Heisman be taken from Bush next?
Be the first to receive breaking news alerts and more stories like this by subscribing to our mailing list.