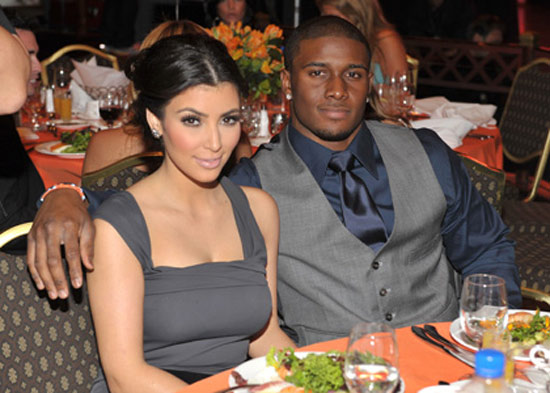 Not again….
Word on the curb is that Kim Kardashian is trying to get that old thang back with Reggie Bush!
The former couple were spotted having an intimate lunch date at the Beverly Hills Hotel over the weekend.
According to TMZ, the pair were seen "smiling and laughing during the lunch date … and played it cool when fans approached them for pictures and autographs."
Sources close to Kim and Reggie say the two have been spending a lot of time together lately, but are unsure about whether or not they are rekindling the flame.
On another note, it must really suck to be that Kris Humphries guy right about now…