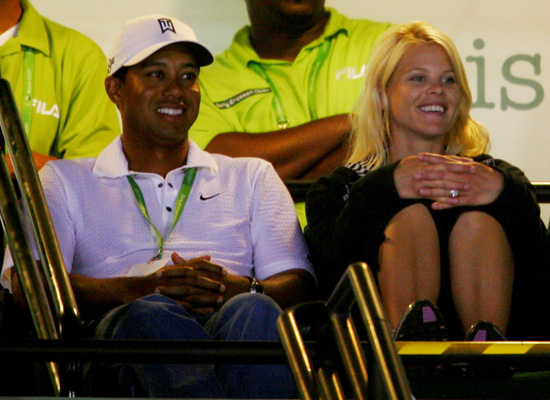 Tiger Woods couldn't catch a break if one hit him directly in the face. The celebrity golfer may soon be kicking out an enormous amount of cash to his wife Elin Nordegren. If Tiger wants Elin to keep quiet about the affair and total break-up of their marriage, it's going to cost him a staggering $750 million dollars! Up to this point, Elin has refused to sign a lifetime "confidentiality" clause that would prevent her from doing any interviews or books on the nearly 6-year marriage.
In addition to the requested large sum, Elin also wants full custody of their two children despite a prior agreement on joint custody. Many sources are reporting that the pending divorce between the two has become rather nasty, and has even led them to be on "no-speaking" terms.
Now we know Tiger has bank, but geez lady don't rape the man! $750 milly?! Wow! That's well over half a billion dollars!
Be the first to receive breaking news alerts and more stories like this by subscribing to our mailing list.