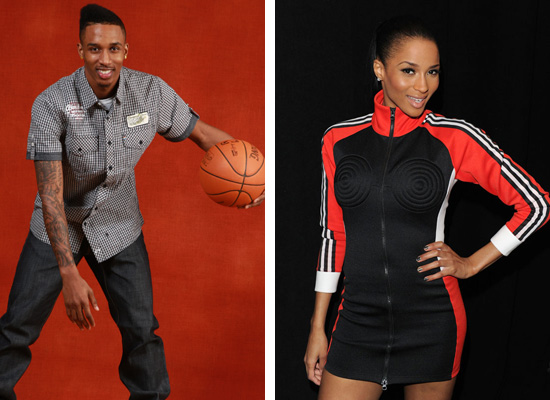 NBA player Brandon Jennings is featured in the latest issue of GQ Magazine (the one with Kobe Bryant on the cover), and Jennings, a point guard for the Milwaukee Bucks, told the Gentleman's Quarterly that he's crushing on Ciara! And according to Yahoo! Sports, he even has the first date all set up and ready to go, whenever he gets the chance to spit game to her and ask her out.
First, he'll fly you to his new, adopted hometown of Milwaukee, where you'll sit courtside at one of his games. Then he'll take you out downtown for a nice (but not extravagant) dinner at a steak house called Carnevor, a favorte spot of his. From there, the nightlife options are a bit limited; Jennings, still months away from his twenty-first birthday, can't get into any of the local clubs. So a movie might be in order — say, "Ninja Assassin?" He's already seen it, but if you haven't, he'd watch it again. Or maybe some video games back at his condo?

…

"We don't have to be in a rush," he says. "we can take it step-by-step. Let's just hand out, have fun, and see what happens."
And this isn't the first NBA baller to try to get at Ciara. Not too long ago, Arron Affalo from the Denver Nuggets was trying to holler via Twitter:
"r u only allowed to cheer for one nugget lol. anyway jus wanted to say hi since i walked past u a hundred times this summer ; )"
Be the first to receive breaking news alerts and more stories like this by subscribing to our mailing list.