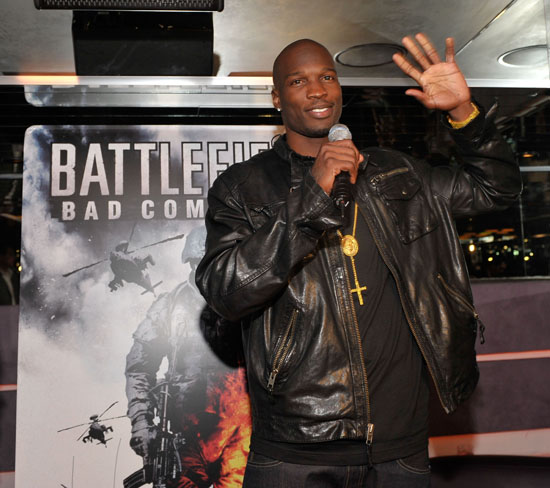 NFL star Chad Ochocinco of the Cincinnati Bengals will be a part of the line-up for the next installment of ABC's "Dancing With the Stars," reports TMZ.
NFL star Chad Ochocinco is known for his prolific end zone dances — but now he'll be dancing …. with the stars. Multiple sources tell TMZ the outspoken Cincinnati Bengal will be part of the cast of "Dancing with the Stars" this coming season.
An official announcement regarding the new season's line-up will be announced tonight! Other football players who have danced on the popular show include Warren Sapp, Emmitt Smith and Jerry Rice. And anyone who knows Ochocinco knows that he is funny as hell and has a great sense of humor, so this will definitely be must-see TV!
Meanwhile, peep Chad playing as Monica's love interest in her new music video "Everything to Me." Click here to check that out if you haven't yet…