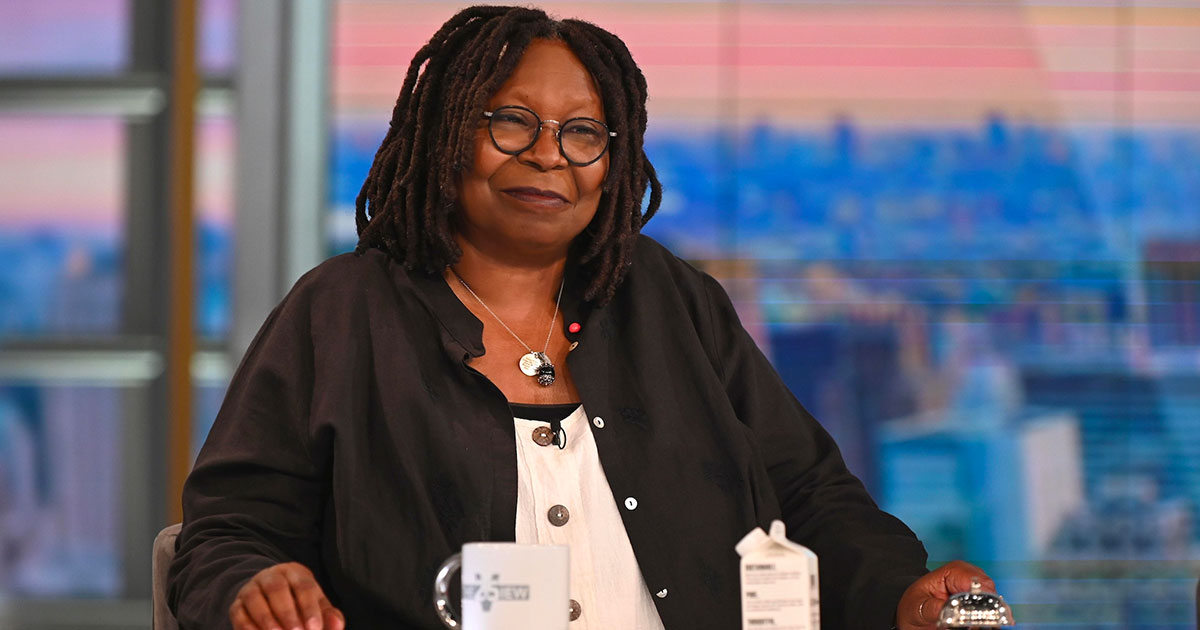 Whoopi Goldberg has been sidelined over recent comments she made about the Holocaust on "The View."
Goldberg was hit with a two-week suspension Tuesday night (Feb. 1), just one day after she received backlash for saying that the Holocaust wasn't "about race."
"Effectively immediately, I am suspending Whoopi Goldberg for two weeks for her wrong and hurtful comments," ABC president Kim Godwin announced in a statement.
"While Whoopi has apologized, I've asked her to take time to reflect and learn about the impact of her comments. The entire ABC News organization stands in solidarity with our Jewish colleagues, friends, family and communities."
Whoopi found herself in hot water after making the following statement during Monday's show: "Let's be truthful about it because Holocaust isn't about race. It's not about race. It's not about race. It's about man's inhumanity to man."
BREAKING: Whoopi Goldberg SUSPENDED from The View for 2 weeks after bizarre rant on air claiming "the Holocaust isn't about race"

— Benny (@bennyjohnson) February 2, 2022
Co-host Ana Navarrow then challenged Whoopi, saying: "But it's about white supremacists going after Jews."
Whoopi responded: "But these are two white groups of people. The minute you turn it into race it goes down this alley. Let's talk about it for what it is. It's how people treat each other. It doesn't matter if you're Black or white, Jews, it's each other."
Goldberg tried to clean it up a bit during Tuesday morning's show with an apology, stating: "Yesterday on the show I misspoke. [The Holocaust] is indeed about race, because Hitler and the Nazis considered the Jews to be an inferior race. Now, words matter, and mine are no exception. I regret my comments and I stand corrected. I also stand with the Jewish people."
Whoopi Goldberg has apologized for her comments about the Holocaust on #TheView: "I Stand Corrected" #THRNews pic.twitter.com/MlASxB0FTQ

— The Hollywood Reporter (@THR) February 1, 2022
Be the first to receive breaking news alerts and more stories like this by subscribing to our mailing list.