Doesn't it feel like you learn something new everyday? We just knew those rumors of Tiger Woods being in some sexual rehabilitation center were false. But it turns out the troubled athlete really is spending some time at a clinic in Hattiesburg, Mississippi to help him with his sexual addiction. And Tiger, who hasn't been seen in nearly two months since his "accident" the day after Thanksgiving, was photographed recently at Pine Grove Behavioral Health and Addiction Services.
Multiple sources confirmed to RadarOnline.com that Tiger is being treated at the clinic which features a sexual addiction program created by Dr. Patrick Carnes, who has pioneered treatment for sexually compulsive behavior. The Enquirer broke the world exclusive story of Tiger's five-month affair with Rachel Uchitel. After that report appeared, more than 14 women were linked to Tiger as his secret life of cheating became public.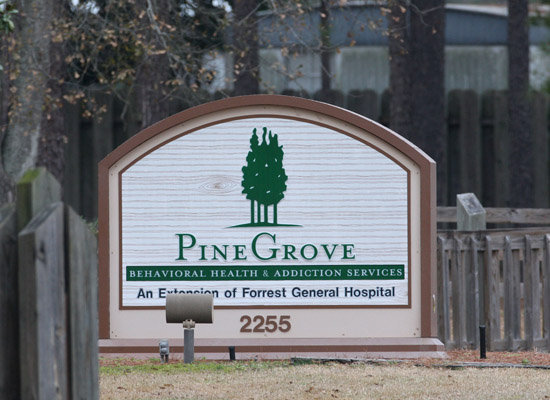 Now the Enquirer is reporting exclusive details of Tiger's treatment and has solved the mystery of his location since Thanksgiving. The Enquirer photos, taken from far away, are grainy and it is difficult to see Tiger's face. He is wearing a hoodie and a baseball cap, making it even more difficult to see details. But the new report leaves little doubt that it is Tiger. Magnification of the photos also shows facial hair that he has sported in the past and adds more detail.

And an eyewitness confirmed there was no doubt that the man in the photograph is Tiger, saying that while he was bundled up, the golfer was recognizable in person. Tiger is living without a roommate in one of the cottages at Gentle Path. The Enquirer reports that he checked into the six-week program on December 30. Two local TV stations have reported that Tiger is in the facility and a writer for the New York Times has also confirmed the report. Now the Enquirer's new issue adds more details about why he checked it, the state of his marriage, and his average day in therapy.

SOURCE: RADAR ONLINE

Be the first to receive breaking news alerts and more stories like this by subscribing to our mailing list.