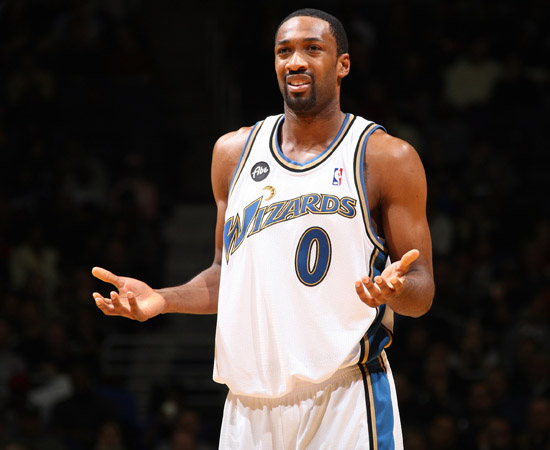 NBA Commissioner David Stern suspended Gilbert Arenas, a star point guard for the Washington Wizards, Wednesday (Jan 6) for bringing guns into an NBA locker room and pulling one out on a teammate during an argument over a gambling debt. Arenas is is currently under a six-year contract worth $111 million, but he will not receive pay during his suspension.
David Stern said via statement:
The possession of firearms by an NBA player in an NBA arena is a matter of the utmost concern to us. I initially thought it prudent to refrain from taking immediate action because of the pendency of a criminal investigation [however]… his ongoing conduct has led me to conclude that he is not currently fit to take the court in an NBA game.

SOURCE: THE ATLANTIC WIRE

Be the first to receive breaking news alerts and more stories like this by subscribing to our mailing list.