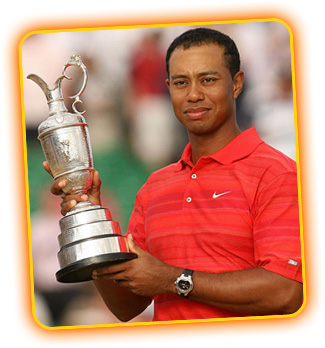 We swear, this whole Tiger Woods thing gets crazier and crazier everyday. At this point it just sounds like everybody's making up sh*t to get some media attention. And when we say "everybody" we mean those 10 women Tiger supposedly slept with while he was married to his wife Elin (who's also the mother of his two children).
Anyway, one of the women (Jaimee Grubbs – the 24-year-old cocktail waitress) claims that within the 31 months of she and Tiger's affair, the 33-year-old pro golfer went raw dog on her and didn't care whether or not she was on birth control. And apparently he did the same thing with another one of his jump-offs, the 33-year-old restaurant manager (Mindy Lawton)!
"He didn't use a condom," says Grubbs, who adds that Woods also didn't ask if she was on birth control, either. "It wasn't even discussed. He just never used one." Apparently, he also didn't use condoms while bedding 33-year-old restaurant manager Mindy Lawton, according to Lawton's sister, Lynn. "She said he never wore condoms," Lynn told British tabloid, News of the World. "I was so worried she might catch a disease, especially as we suspected he was promiscuous."

SOURCE
Wow! If you're gonna cut out on your wife with almost a dozen women, the least you can do is take your azz to the CVS and pick up a box of condoms. How are you gonna sleep with random women (when you're married) and not wrap it up?!
Be the first to receive breaking news alerts and more stories like this by subscribing to our mailing list.