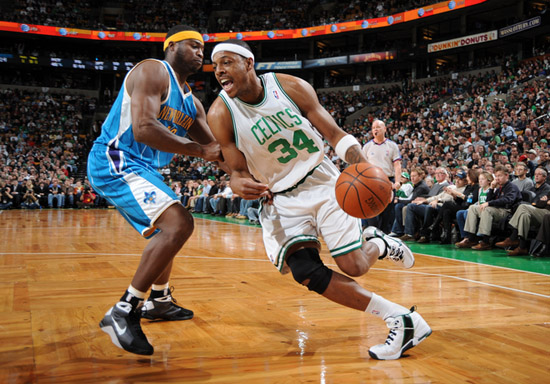 The cheating defending champions, the Boston Celtics, have accomplished their best streak in franchise to start a winning streak from 21-2. The Celtics defeated the New Orleans Hornets last night to win their 22-2 addition. Paul Pierce responded in joy of the recognition.
"It all goes out the window if we don't win the championship," Pierce said.
This year belongs to the Lakers. I'm not going to hop on the Celtics' bandwagon, I'm sticking with my team (coughs) L.A. Lakers! But no haterade over here, congratulations Celtics. Enjoy … for now.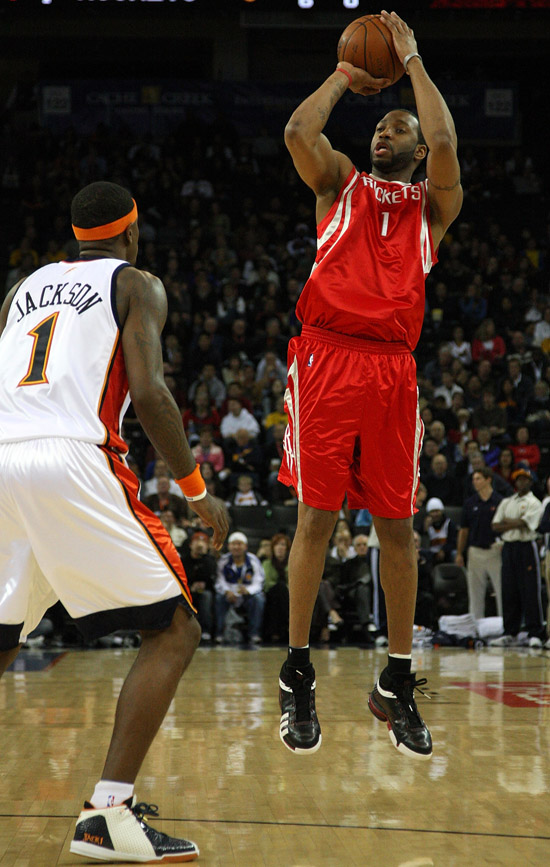 Houston Rockets' Tracy McGrady returns and there is no sign of soreness left in T-Mac knee. In fact, he produced one of the best offensive nights of the season. McGrady scored 24 points, 10 rebounds and 9 assists against the Golden State Warriors helping them win the game by 11 (119-108). T-Mac brushed his shoulders off, better yet his knee and said he was feeling 'good'.
"I felt pretty good," McGrady said. "The second half I came out a little rusty, but for the most part I was feeling good, making shots and rebounding. I was trying to do a little extra for us because of how hard I was working to try and get back. I got in a nice little groove."
It's good to see McGrady recovering well, I hope the rest of the season he'll be even better.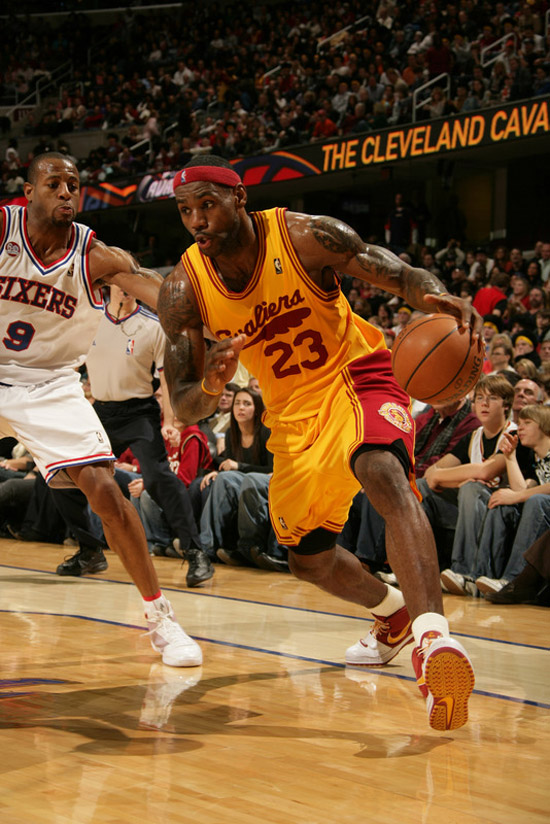 The Cleveland Cavaliers aren't just sitting back waiting for time to attack. They've also been on a streak as well. After defeating the Philadelphia 76ers marked thier 11th straight win. LeBron James is excited about the streak but is staying focused.
"We're rolling," said James, "We're playing great basketball. We should be proud of this, but there's a lot of work still to do. It's a long season. We have to continue get better and continue to work."
PHOTOS: GETTY IMAGES
Be the first to receive breaking news alerts and more stories like this by subscribing to our mailing list.