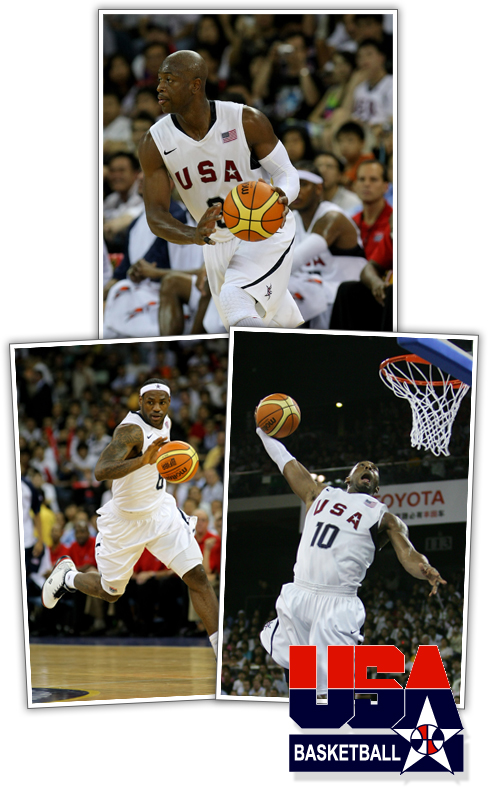 The USA Senior Men's Team took yet another win against Lithuania by 36 points (120-84). These countries are making it too easy! Dwyane Wade was undeniably on his game last night in China against Lithuania. Wade put up 19 points leading the team to 3 straight wins (3-0). D-Wade feels better as well as he's playing too:
"I'm healthy again, as healthy as I've been in two years, and I'm excited not only about this opportunity, but I'm excited about the rest of my career," said Wade, "I know what it takes and the weight room has become my best friend. Hard work has got me here."
LeBron James totaled 19 points and 5 rebounds while Kobe Bryant scored 13 points to the scoreboard. Dwight Howard scored 17 points on the scoreboard as well. The USA Team has been working extremely hard but the games have just begun. The first few team were a breeze but the farther we get the harder. The USA Team will be going up for the International Basketball Challenge in Shanghai, China today. Not sure if this will be broadcasted but check for local ESPN listings. The next verified broadcast game will be on Sunday, August 3, 2008. Check out the video below. Go USA!
Be the first to receive breaking news alerts and more stories like this by subscribing to our mailing list.