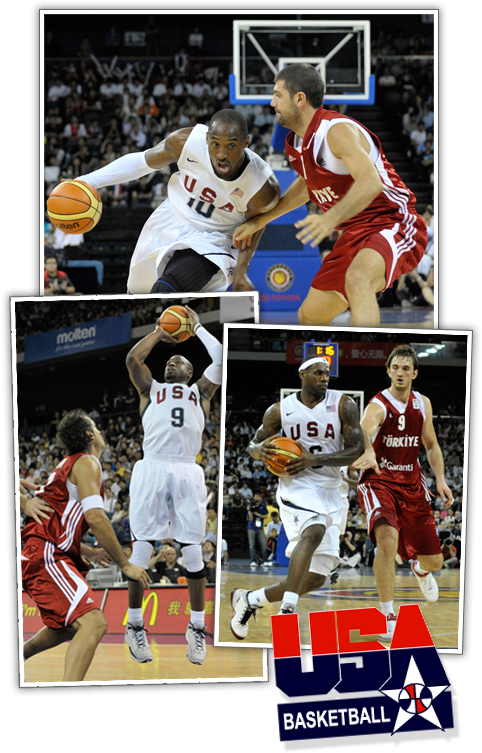 USA's Senior Men's Basketball Team played Turkey tonight an lit up the floor once again winning by a whopping 32 points (114-82) in the 2008 Summer Olympics! LeBron James returned to the court after a mildly sprained ankle and brought the USA team to the win after a rocky start. James totaled 20 points on the board. LeBron talked about how powerful the USA team is after the game:
"We have guys that can come in and wear a team down. Wear a second unit down or wear a first unit down," James said. "Once we realized it's going to not happen in the first quarter but toward the middle of the second quarter and then toward the end of the third quarter, we can break the game open, and that's what we did."
Carmelo Anthony put up 17 points, while Dwight Howard scored 14 points. Despite the start, the game took off to a pretty great momentum after the second quarter. Dwyane Wade scored 13 points. Chris Paul aka CP3 totaled 12 points and 6 assists. USA compete against Lithuania tomorrow, Friday, August 1st @ 8PM/ET on ESPN. Check out the video recap below as well.
Be the first to receive breaking news alerts and more stories like this by subscribing to our mailing list.