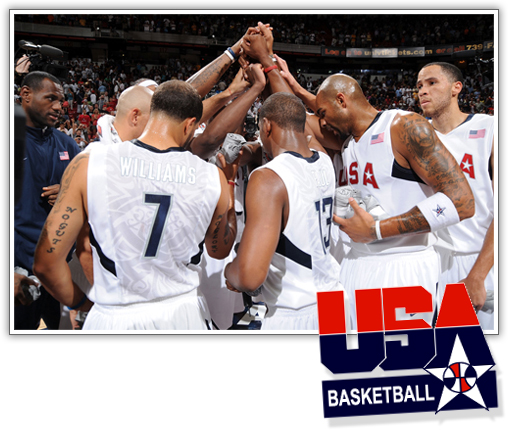 The USA Basketball Senior Team got off to a great start in the 2008 Men's Basketball Olympics last night and made me very proud! Although LeBron James was injured with a sprained ankle for the challenge the team still did wonders on the court without him beating Canada by 55 (120-65)!!! Imagine if LeBron James was playing! Coach Mike Krzyzewski said he wanted Dwyane Wade as emergency backup just in case something happened to Kobe Bryant or LeBron James. The backup [Dwayne Wade] kicked into overdrive in the challenge against Canada scoring 20 points in his first game in 4 months. Chris Paul, who had 11 points and 8 assists, talked about Wade's perservance:
"D-Wade is a warrior to anybody who knows him. He's been rehabbing and he's been working out probably more than anybody, just trying to get back in shape," Chris Paul said. "That's D-Wade. We see it every day in practice and you saw it tonight, that he's back. When he's aggressive like that, we're a dangerous team."
Kobe Bryant scored 15 points in the game against Canada. Carmelo Anthony put up 20 points to the scoreboard. The team did more than exceptionally well last night. They're definietly ready to pursue those gold medals if you ask me! USA will be playing against Turkey on July 31st, Thursday @ 8AM/ET on ESPN. Check out the rest of the pics + video of the game below.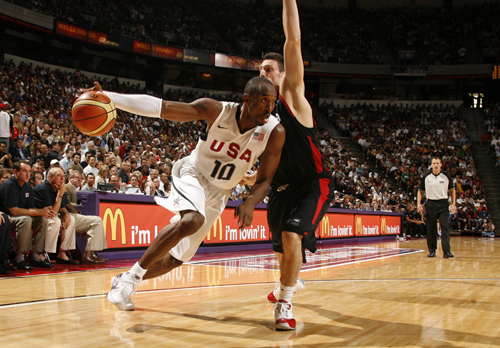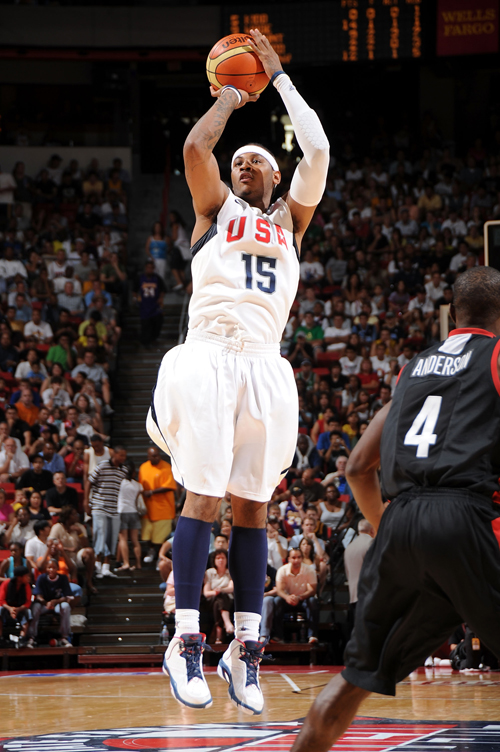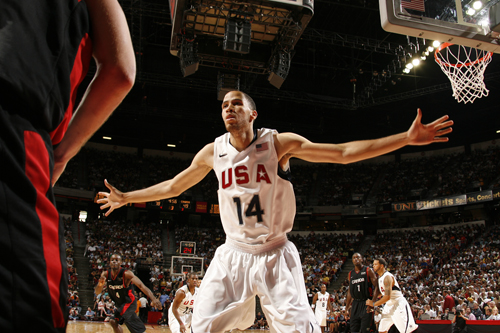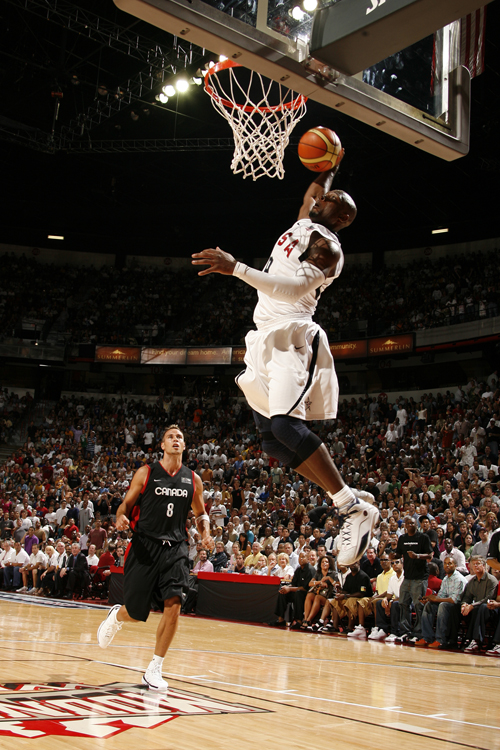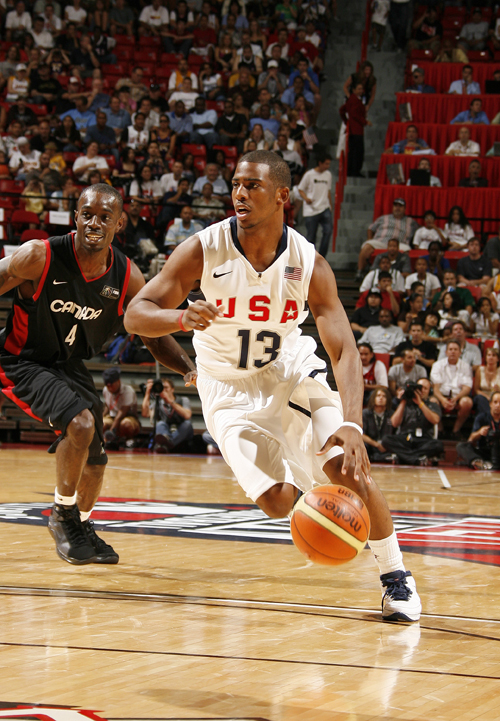 (PHOTOS: GETTY IMAGES/NBAE)
Be the first to receive breaking news alerts and more stories like this by subscribing to our mailing list.