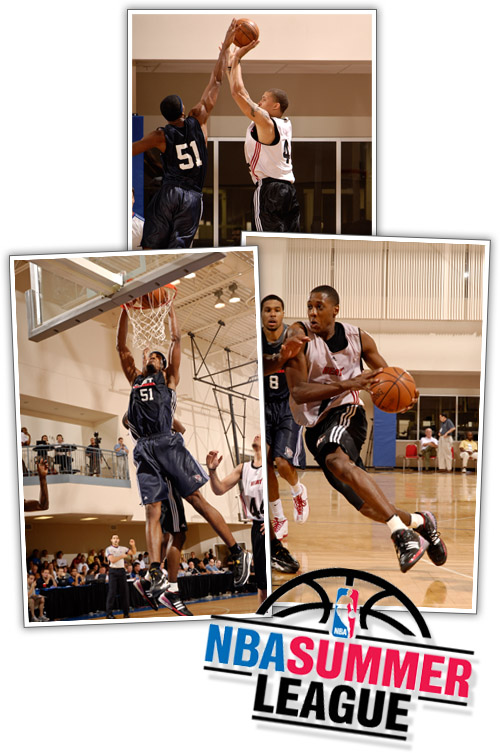 ORLANDO, FLORIDA // TUESDAY, JULY 8TH 2008 » The second game from Michael Beasley wasn't so "beastly" this time around. It was a fumble playing the New Jersey Nets, but Miami Heat did win the game by 9 (90-81). Beasley missed 12/13 shots he attempted and committed 7 fouls.
The New Jersey power forward Sean Williams threw Beasley all of his game forcing him to stray right while he's left-handed and being very defensive in the paint. B-Easy didn't play particularly spectacular in his second time on the court but he did exceptional last game and he knows that:
"You can't have a great game every night," Beasley said. "It wasn't that bad of a game. We still won the game [90-81]. Nobody died."
True, but that doesn't mean slack off. This is your time to shine, if you want court time anyway. He's still a great player and we'll see him playing against the Indiana Pacers next. Stay clicked to T2W for more recaps on the 2008 NBA Pro Summer League.
(PHOTOS: GETTY IMAGES)

Be the first to receive breaking news alerts and more stories like this by subscribing to our mailing list.