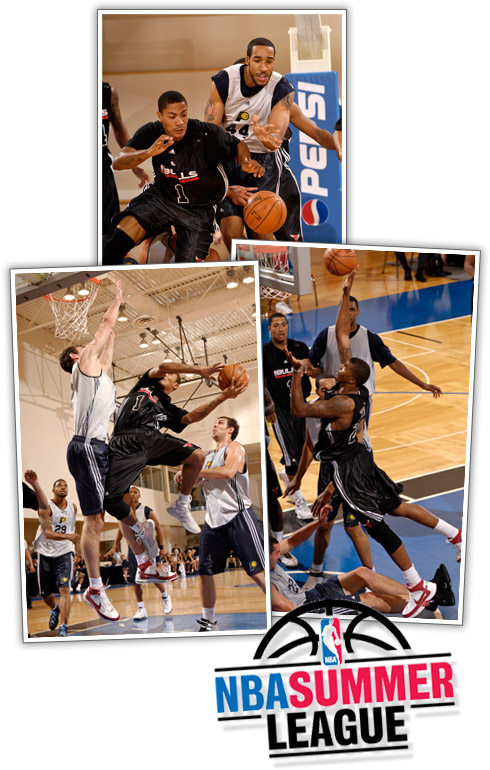 ORLANDO, FLORIDA // TUESDAY, JULY 8TH 2008 » There's some good news and some bad news…which one do you want first? Good News! The Chicago Bulls defeated the Indiana Pacers yesterday by 5 points (89-84), but Derrick Rose's performance was almost identical to his first debut in the pro league.
Derrick Rose shot only 2/9 baskets successfully scoring only 9 points in the whole game. I guess the injury he's suffering from is putting a strain on his game. He did manage to get 7 assists. Derrick Rose sat out the entire 4th quarter of the game because of it. I'm still waiting for D-Rose to dominate. Rose talked about his knee after the game:
"Of course I wanted to push the ball a little more and run and get everybody else involved and I was able to do that," Rose said. "[The knee] is fine. I just jammed it a little bit and I should be all right. They had to sit me out because I hurt my knee. I wanted to get back in, but they just told me to sit back down. When I made my last layup, I jump-stopped and I landed a little too hard on it."
The next game is against the Orlando Magic. Maybe D-Rose will show us..next time.
(PHOTOS: GETTY IMAGES)

Be the first to receive breaking news alerts and more stories like this by subscribing to our mailing list.