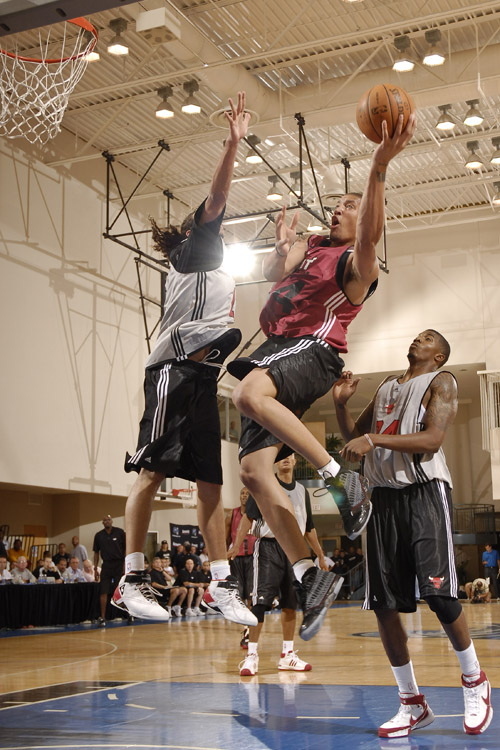 MAITLAND, FLORIDA // MONDAY, JULY 7TH 2008 » The top two NBA draft picks, Derrick Rose & Michael Beasley, played against one another yesterday in the 2008 NBA Pro Summer League and Michael Beastly proved he has what it take to step it up in the pro league. Although, this was only a summer league debut it looks at whose gonna be the most worthy and valuable to each team. Michael Beasley out shined the first draft pick known as D-Rose and took the first win in Round 1 of the Summer League games. Beasley scored 28 points in his first game, helping his team, to win and lead the game (94-70).
Although, Mike Beasley soared his first game in the mix of the league games, he's still modestly hard on himself:
"[I] Could have played better," Beasley said. "[I] Could have got a couple more assists, made a couple extra passes, got a couple more rebounds, could have got a couple stops early on."
Derrick Rose, of course, had his shining moments but he never took over the game offensively they way he should've (being first draft pick and all). D-Rose finished with 10 points, 4 assists and 5 rebounds. Derrick Rose fell short yesterday but is preparing for the next game:
"We didn't win," Rose said, "so I think I played horrible. But tomorrow's a new day."
I hope D-Rose shows us what he's got because I know he has skills and I'm a Chicago native so he needs to punch the gas next time. I'm looking forward to seeing more these two in the near future. Check out the video + photos below.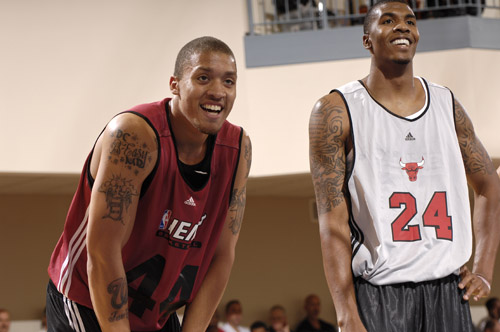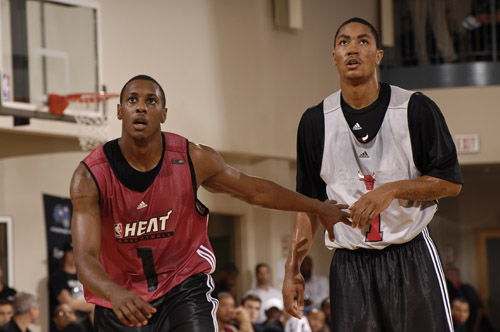 (PHOTOS/VIDEO: GETTY IMAGES/ESPN)
Be the first to receive breaking news alerts and more stories like this by subscribing to our mailing list.