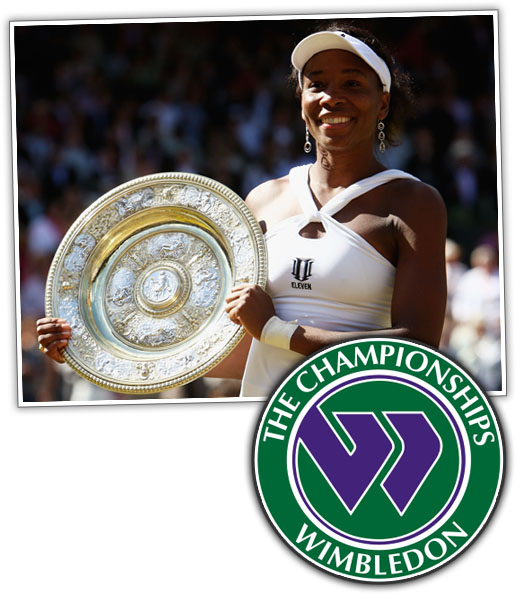 WIMBLEDON, ENGLAND // SATURDAY, JULY 5TH 2008 » Venus & Serena Williams played the final womens' singles match in the 2008 Wimbledon Championship today in Wimbledon. Venus came out the winner of a very close tiresome match against her sister Serena and was awarded the Venus Rosewater Dish! They both played so ambitiously and you can tell it took at toll on both of them. Venus won both sets (7-5, 6-4) to defeat her sister to claim her 5th Wimbledon title and 7th Grand Slam Championship. Within the first sets, Venus & Serena went back and forth with intense signatures force screams making the game more intense to watch.
Serena & Venus Williams' mother, Oracene, was there to watch them play one another but father, Richard, wasn't there because he can't stand seeing his daughters face one another in matches like this. Venus held back her joy in the sake of her sister's heartache of losing. Serena played an amazingly challenging game and they both have gotten so far but one has to win…and lose. Venus spoke on how challenging it was playing her sister:
"I have to first of all say great match to Serena," Venus said. "I can't believe that it's five but when you're in the final against Serena Williams, five seems too far away from that first point. She played so awesome. It was really a task to beat her. It's so rewarding to perform here, Venus added. "Every time I come back I know I have the chance to play well and make history. My first job is big sister and I take that very seriously."
Venus also joked about how the family gets mixed feelings when it comes down to them playing against one another:
"It's hard for all of them, but I like to think they want me to win."
Although Serena didn't obtain the championship title she still came out a champ awarded with the runner-up plate trophy. Serena is happy "Williams" is on the 2008 Wimbledon Championship:
"I'm so happy that at least one of us was able to win," Serena said. "She's played great this year. We're just glad to be in the finals again."
Check out the pictures from the match below!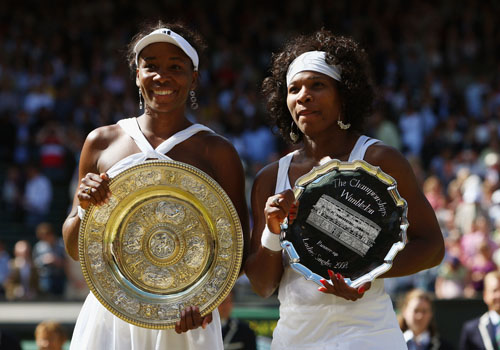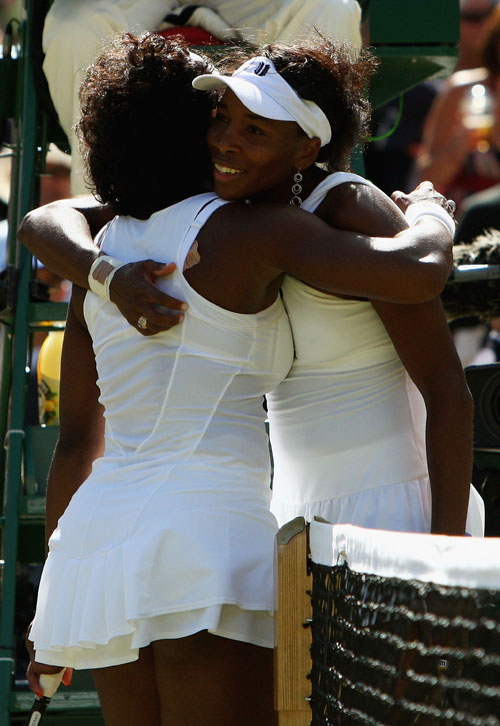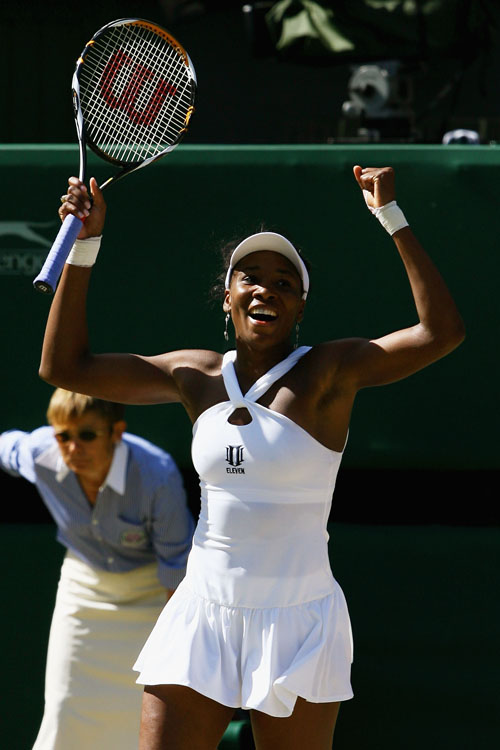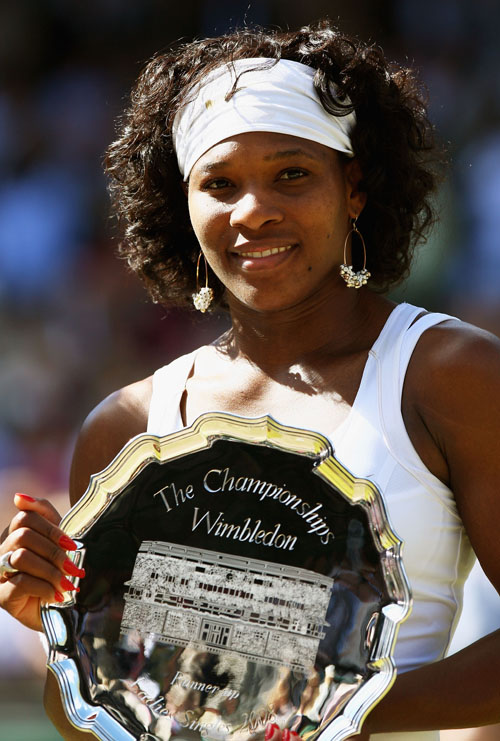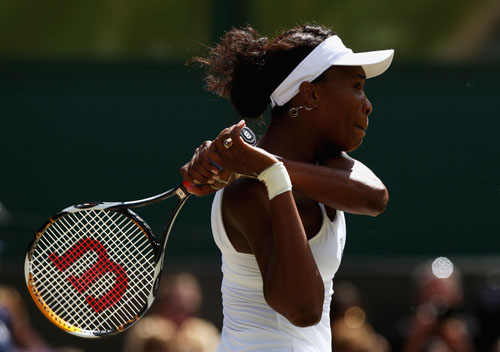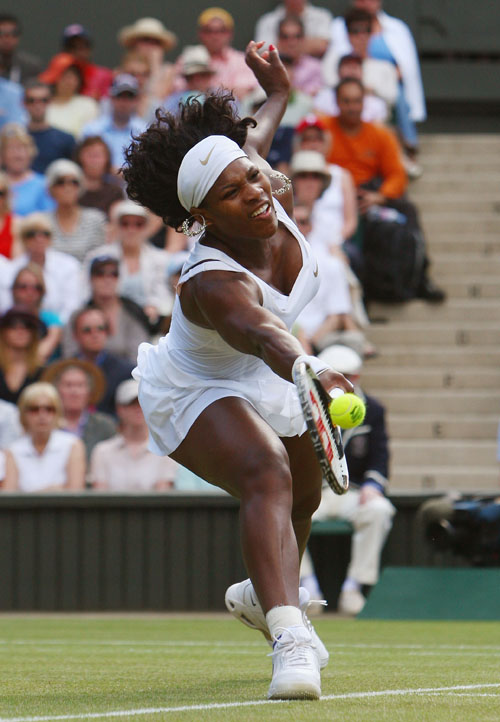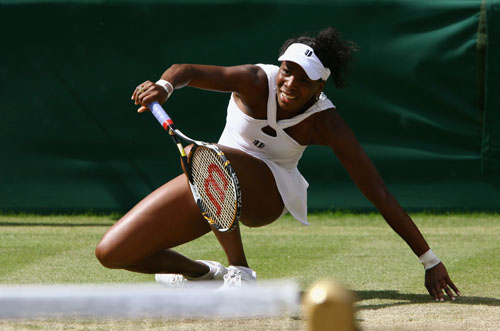 (PHOTOS: GETTY IMAGES)
Be the first to receive breaking news alerts and more stories like this by subscribing to our mailing list.