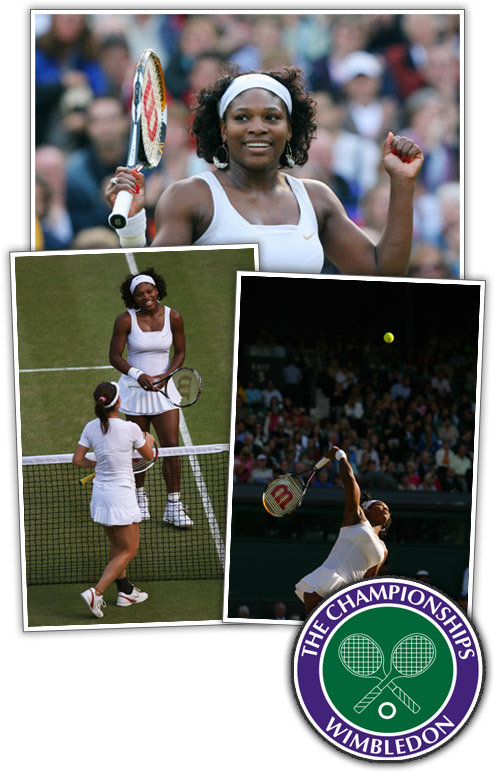 WIMBLEDON, ENGLAND // THURSDAY, JULY 3RD 2008 » Venus & Serena Williams are at it again dominating in the 2008 Wimbledon Championship games once again! They've beaten every challenger they've been matched within the lineups. Serena was matched against Zhang Jie of China and took another victory of her to add to all the rest of the won sets in the tournament. Serena hit 14 aces in a (6-2, 7-6) winning the match! Serena also played a doubles match with sister Venus the day prior. Serena holds the 8-7 career edge over her sister Venus but they both still managed to dominate together. Serena says she was definitely challenged by Zhang Jie and it wasn't easy:
"She definitely pushed me, Serena said, Unbelievable, and not only that she played a great game. She played like she had nothing to lose and she didn't. I wanted to do more than maker a Wimbledon final, she added. I'm just happy to be back in a Grand Slam final."
Serena Williams is feeling good towards her standings in the race to the Wimbledon Cup. Serena explained their work ethics towards her and sister Venus:
"She's a tough opponent," Serena said. "I think she'll be the toughest person I've played. I'm excited."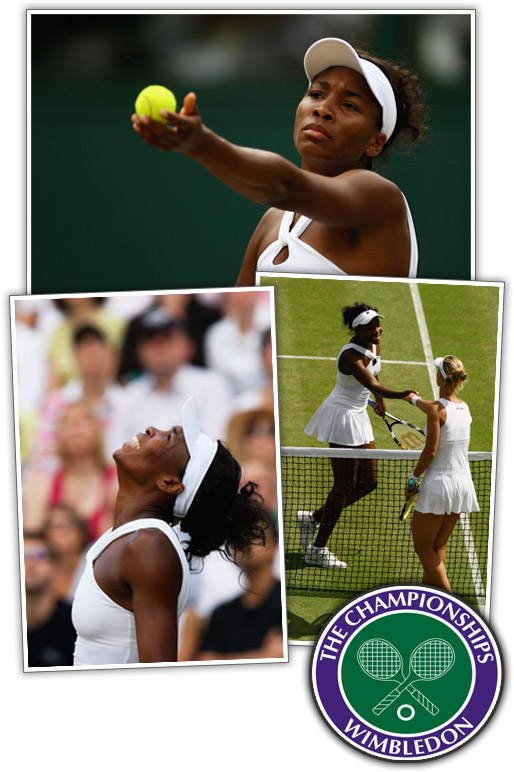 Venus Williams also defeated her opponent, Elena Dementiva, in the same day. She took the victory winning both sets (6-1, 7-6). Venus' challenger tanked in the first set nervous about playing her. Venus went hard and never let up. After the match Venus talked that she is here to win even if it's destroying siblings. Venus said:
"It's every Williams for themself."
Seeing Venus & Serena play each other is always tedious and entertaining. They both have so much heart for the game. They both are heading to the Finals can't wait to see them play. Check out the video review below of the matches!
(PHOTOS: GETTY IMAGES)
Be the first to receive breaking news alerts and more stories like this by subscribing to our mailing list.