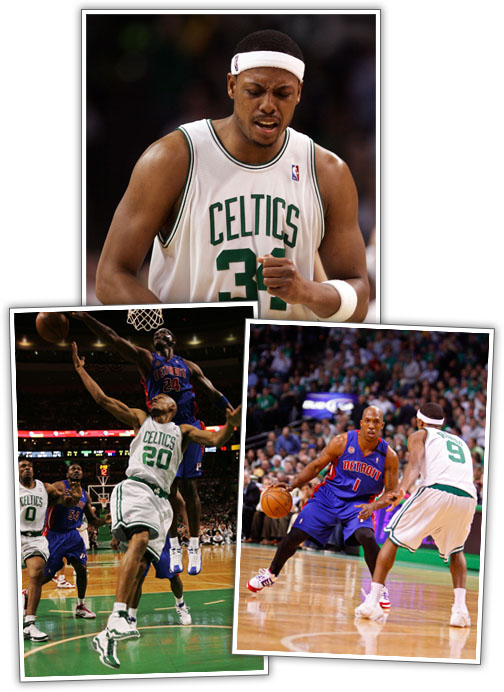 The Boston Celtics win another game against the Detroit Pistons after the progression from Game 7 with the Cavs. The Celtics won by 9 (88-79). The Pistons need to win away games if they want to progress in the series. Kevin Garnett had 26 points, 9 rebounds and 4 assists. Paul Pierce scored 22 points, 6 rebounds and 6 assists. Although resting is very vital in these series, Garnett says he ready to give it his all:
"Rest is not an option," Garnett said. "So we don't even think about that."
Tayshaun Price had 16 points, 4 rebounds and 2 assists. Antonio McDyess scored 14 points, 11 rebounds, and 1 assists. Richard Hamilton put 15 points, 6 rebounds and 3 assists.
The Celtics are leading the series (1-0). It's anyone's game in Game 2.
Game 2 airs Thursday (May 22) @ 8:30PM on ESPN.
Be the first to receive breaking news alerts and more stories like this by subscribing to our mailing list.