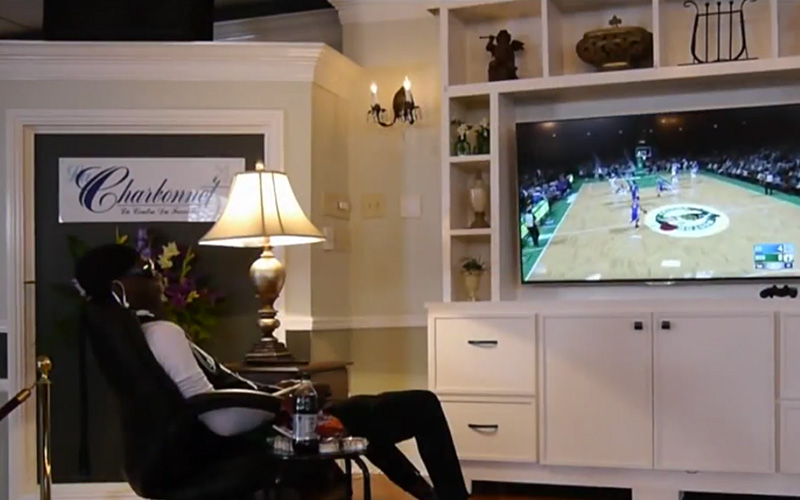 A New Orleans family chose a very unique way to remember their loved one at his wake.
18-year-old Renard Matthews was killed late last month (Tues, Jun. 26) during a shooting in his neighborhood. He had been walking his new dog when he was fatally shot in the head and his cellphone was taken, his aunt said.
For his wake at the Charbonnet Labat Glapion funeral home in New Orleans' Tremé neighborhood last Sunday (Jul. 8), Matthews' family decided to mourn him in the same way he lived his life.
The teen's body was placed upright in a chair, with his hands holding a PlayStation 4 controller, surrounded by some of his favorite snacks, with his beloved Boston Celtics playing on NBA2K on a TV screen in front of him. He was wearing Celtics star Kyrie Irving's #11 jersey, black pants, green socks with Irving's face on them and black Nike slides. Matthews' mother Tameka said her son was a homebody and a big fan of Kyrie Irving.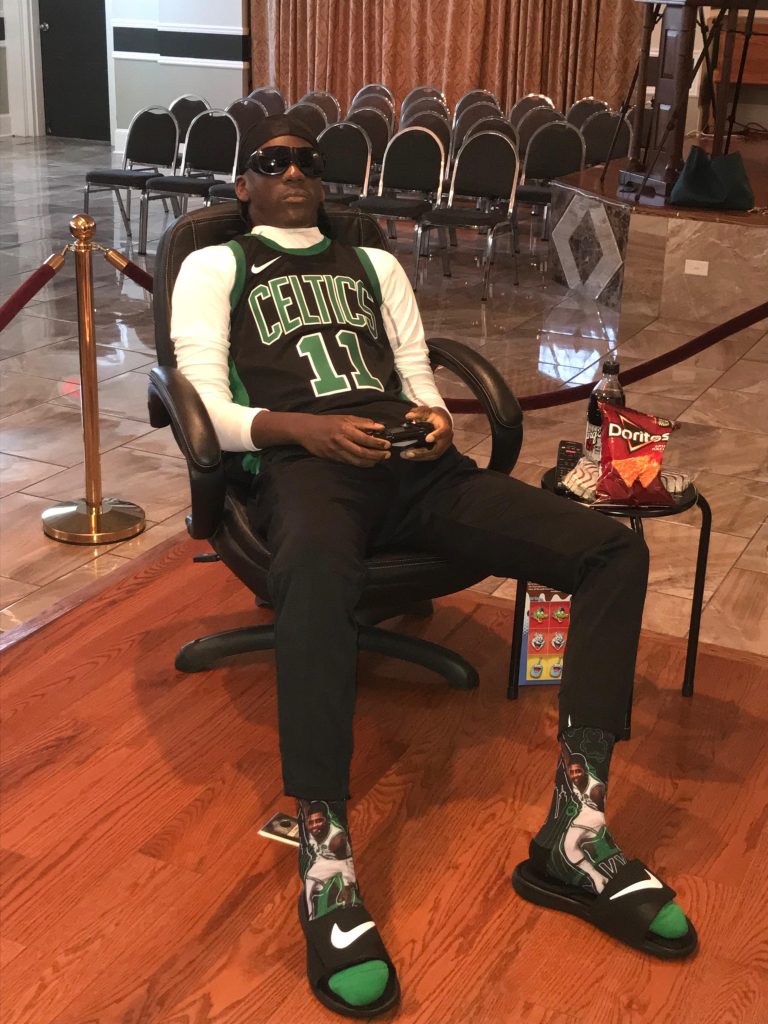 While this is certainly a rather "different" way to commemorate a loved one, you have to give Matthews' family some originality points. While strange, it also probably helped lighten the burden of losing him, as seeing him in a casket would have likely been hard on the family, especially considering how young he was.
Renard Matthews' funeral and burial were held two days after his wake, on Tuesday, July 10th.
via: WGNO
Be the first to receive breaking news alerts and more stories like this by subscribing to our mailing list.